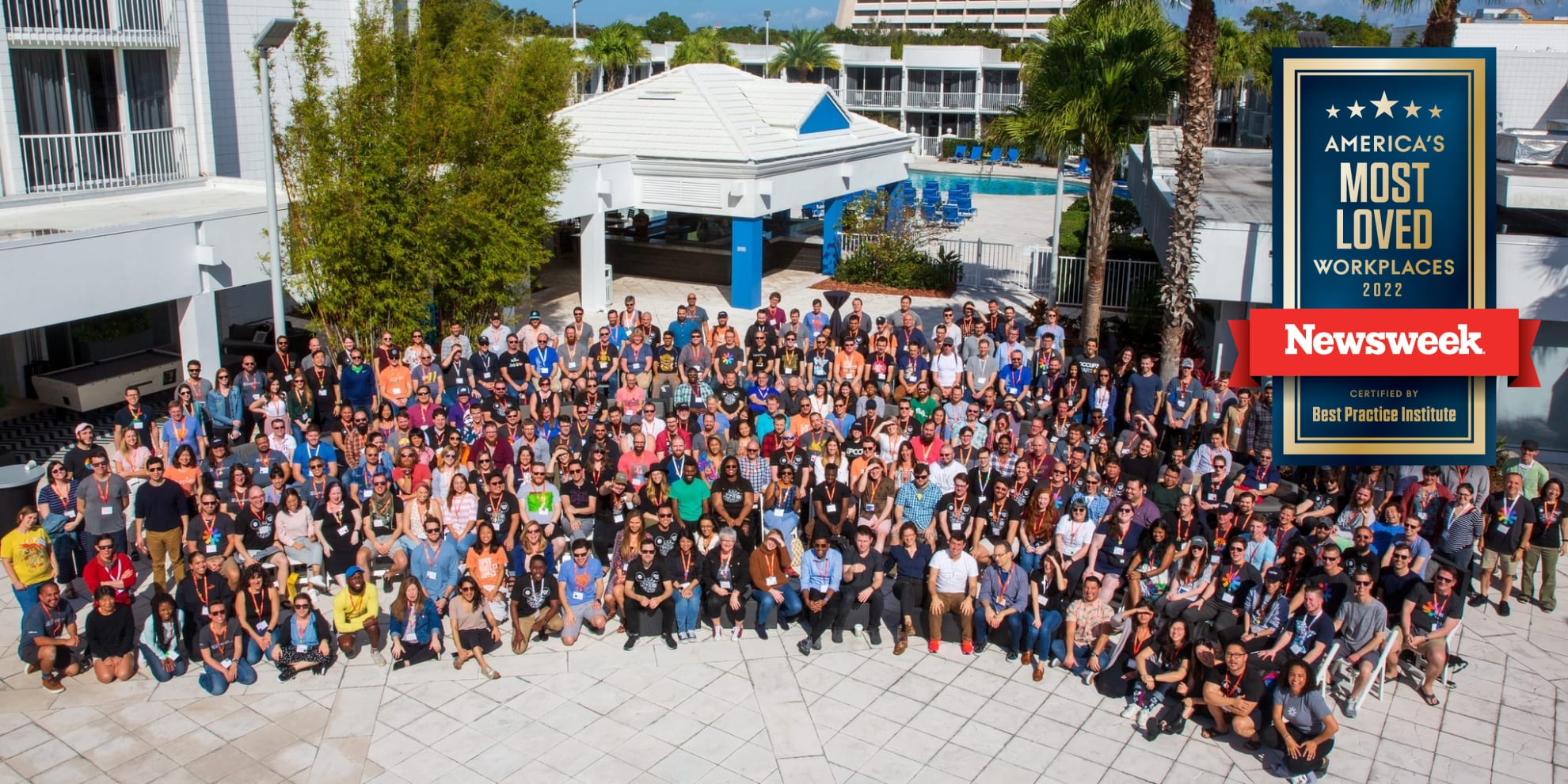 In business

12 years

Funding model

Seed funded (Revenue: 125-150MM)

Team size

800
Zapier

Zapier is a product that allows end users to integrate their apps and moves information between them automatically. We're on a mission to Make Automation Work for Everyone!
Open positions:
---
Zapier profile
How do you maintain flexibility & balance for your team?
As a fully remote company with 600+ team members across 40+ states, 38 countries, and 18+ timezones, we've adopted a culture of asynchronous work. This work style allows teams to collaborate effectively across locations, time zones, skills, and each individual's energy levels, and empowers employees to work in a setting that fits their needs. In practice, we live on Slack, with most conversations in public channels. It mimics the open-office feel and allows everyone to search the chat logs if they need to find something that happened when they weren't around.
Remote First
Parental Leave
Company Retreats
Flexible Schedule
Office Allowance
Unlimited Vacation
Mandatory Minimum Vacation
How do you ensure autonomy and plan for the future?
We use OKRs for our company goal-setting. Objectives are decided at the executive level and the KRs to achieve them come from everyone at the company. We are all encouraged to participate in this process.
Async Communication
Deep Work
Long-Term Planning
Shared Goal Setting
How does your company try to hire people from underrepresented groups and improve the diversity of your team?
Zapier is dedicated to building an open and inclusive work environment—one that's safe for people of all backgrounds.

At Zapier, we believe in DIBE as DNA. This paradigm serves three purposes: It is an aspiration (what we want to see in the future), an action (a conscious effort to lean into our vision in our day-to-day work), and a principle (a guiding truth that we build better products and environments when we build for everyone). We've had candid conversations as a company about the experience of our teammates through the employee lifecycle—from the first impression we make as a company to our internal promotion process to our exit interview. We'll continue to have those candid conversations and to invest in our efforts to improve. 


Several team members suggested publishing a public changelog of each step we've taken to improve our hiring process. You can view
this living document
anytime.
How do you support your team to grow and improve?
Zapier wants all employees to do their best work in a role they love, with a sense of opportunity, purpose, and equity. We offer career plans to every employee, access to our internal job board to see which jobs in other departments are/will be available, and support for potential career jumps. Zapier also has internal career coaches available to 100% of employees who request one, two unique training programs for current employees interested in technical recruiting or engineering, and our
Next Play Program
, aimed at helping employees find their next job—at Zapier or beyond.
Professional Allowance
Regular 1×1's
Personal Growth Plans
Mentorship Process
Perks and benefits
Here's an overview of Zapier's Total Rewards Package:
Total Cash Compensation - We offer competitive base salaries and a bonus program based on company performance.
Equity for All - Every Zapien receives stock options or a cash bonus plan depending on location.
Health and Retirement Benefits - We offer a comprehensive health benefits package and retirement savings plans.
Paid Time Off - Unlimited PTO; most Zapiens take 25 days off/year.
Parental Leave - 14 weeks of paid parental leave for new parents.
Family Planning Support - Carrot Fertility offers coverage for all paths to parenthood.
Company Retreats - We host annual company retreats with all expenses paid
Professional Development Opportunities - $2000US/year for learning & development, internal coaches, and workshops.
Tools for Work - Office setup budget of $3,500, $50US/month for phone/internet, and $500US/year for software subscriptions.
Benefits vary per country, including Zapier's equity package, health and retirement benefits, PTO, and Family Planning resources.
Further reading
More great places to work: