In business

16 years

Funding model

Bootstrapped and Profitable

Team size

108
XWP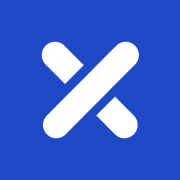 Building a better web at enterprise scale. At XWP, we engineer performance and publishing technologies that make the Internet better for everyone.
Open positions:
---
XWP profile
We're Building a Better Web at Enterprise Scale!
What gets us out of bed every morning? The fact that our work has the potential to affect the whole of the Internet. That we get to build tools that help make the Internet a better place. And the drive to have a hand in creating the future of technology.


How do you maintain flexibility & balance for your team?
We believe that creating shared experiences is what truly connects people. The people in our lives that we connect with shouldn't only be in the workplace. Striking the right harmony between professional and personal experiences can be a major struggle for people in any workplace, remote or in person. We recognize every person has a real need to connect and creating the space for people to meet those needs and enjoy the experiences of life is a top priority for XWP.
 
"XWP is a company that prides itself on work-life balance, feeling like a family, and providing the avenue to grow. I thought these were phrases that companies just threw into mission statements, but XWP believes in them and strives to exceed them. Making this switch in my career was the best decision, professionally and personally, I could have ever made."

- Caitlyn Sullivan, Senior Project Manager, USA, XWPerson since 2020
Remote First
Flexible Schedule
Unlimited Vacation
How do you ensure autonomy and plan for the future?
At the project level, all team members are involved in planning. For larger organizational decision-making, team feedback and input is important to inform choices, but decisions are made by XWP's leadership team.
Async Communication
Deep Work
Shared Goal Setting
How does your company try to hire people from underrepresented groups and improve the diversity of your team?
At XWP we've talked to internal advocates seeking feedback on how to communicate the inclusive workplace that XWP truly is. We're in the process of creating an internal advisory board to help guide the People team. 
How do you support your team to grow and improve?
Every XWPerson has access to a $2500 USD personal growth and development budget that we call Unleash+. Beyond this, each team member is assigned a People Advocate to help them identify and plan for a professional growth journey at XWP. 
Professional Allowance
Regular 1×1's
Personal Growth Plans
Perks and benefits
Location-independent workplace
Health insurance
Life insurance
Unmetered time off
Flexible working hours 
Access to our Unleash+ program providing an annual $2500 budget to enrich their lives
Further reading
More great places to work: