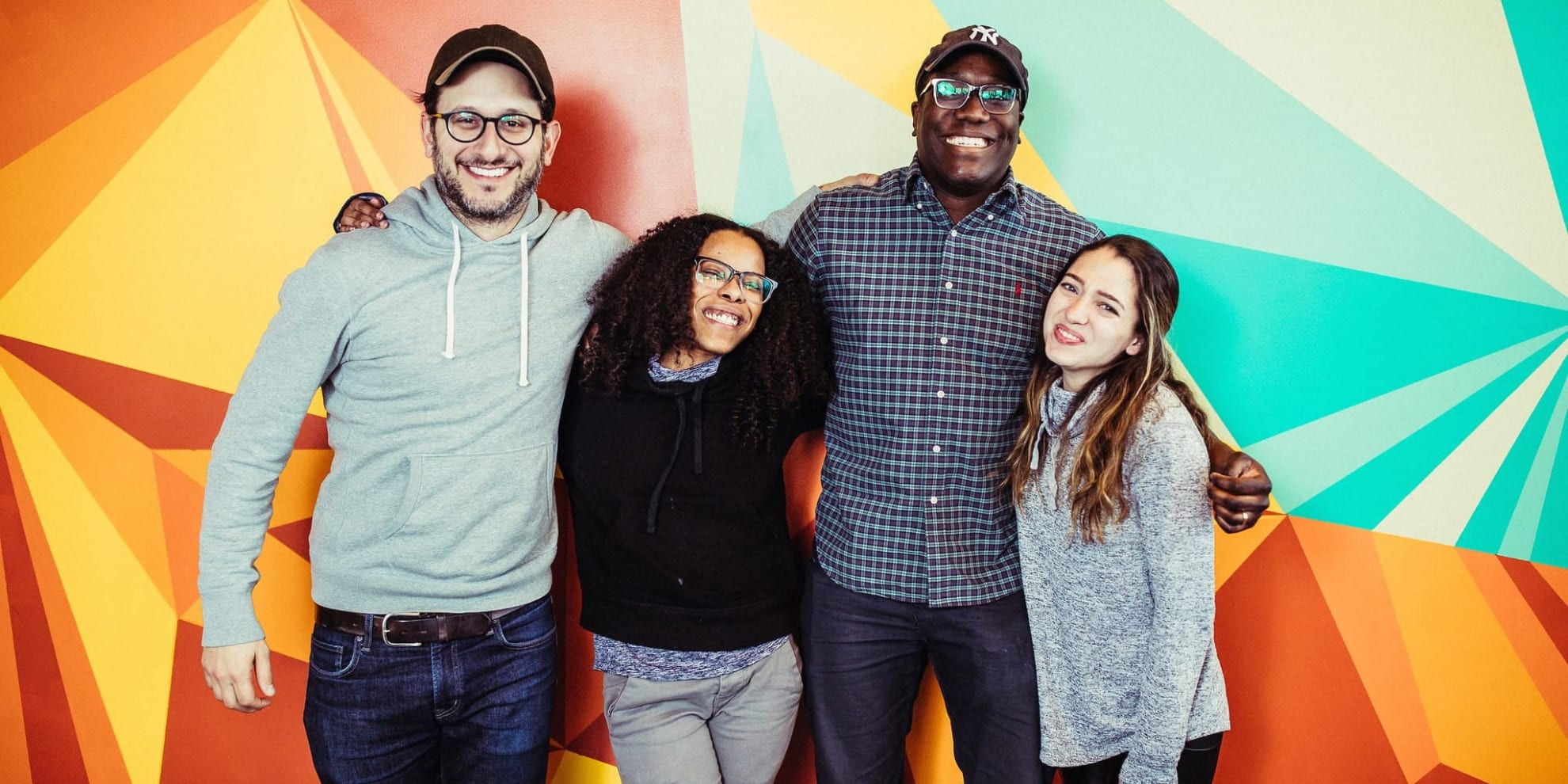 In business

17 years

Funding model

Profitable & privately owned

Team size

140
Wistia
We make video marketing software, video series, and educational content based on the belief that anyone can use video to grow their business and their brand.
Open positions:
---
Wistia profile
How do you maintain flexibility & balance for your team?
Wistia fosters a work environment that is outcome oriented. That means flexible working hours, work from home enablement, unlimited vacation time, and fun team outings like "Wiskia" (our annual all-company ski trip). We are also committed to providing a parent friendly environment with all of the above, as well as 16 weeks of paid parental leave for both primary and secondary parents.
Remote Friendly
Parental Leave
Company Retreats
Flexible Schedule
Unlimited Vacation
How do you ensure autonomy and plan for the future?
At Wistia, teams are involved in goal setting and everyone works a little differently. Our office is physically arranged with a variety of settings from quiet and isolated to social and collaborative. We're always working to optimize how we hold meetings to be as inclusive as possible for remote workers.
How does your company try to hire people from underrepresented groups and improve the diversity of your team?
To foster an environment where everyone can bring their fullest selves to Wistia every day, we've put an organization-wide focus on DE&I. After bringing in external experts in 2018, we took what we learned and created our own cross-functional DE&I-focused group to push things further. By placing DE&I alongside our other company goals and objectives, we're setting ourselves up for long-term learning and improvement.
We recently launched a
DE&I page
on our website with the aim of transparency and a sense of urgency. We encourage you to take a look to learn more, and also subscribe to our new podcast -
A Better Workplace
!
How do you support your team to grow and improve?
To name just one, we leverage a tool called 15five to facilitate consistent weekly feedback conversations, as well as larger review cycles. In 15five, teams can see the company goals, department goals, team goals, and their own personal weekly goals.
Professional Allowance
Regular 1×1's
Mentorship Process
Perks and benefits
Profit sharing
401k (RRSP matching)
Peer recognition
100% monthly commuter reimbursement
100% healthcare premiums for employee and dependents 
16 weeks paid parental leave (for both primary and secondary parents)
Further reading
More great places to work: