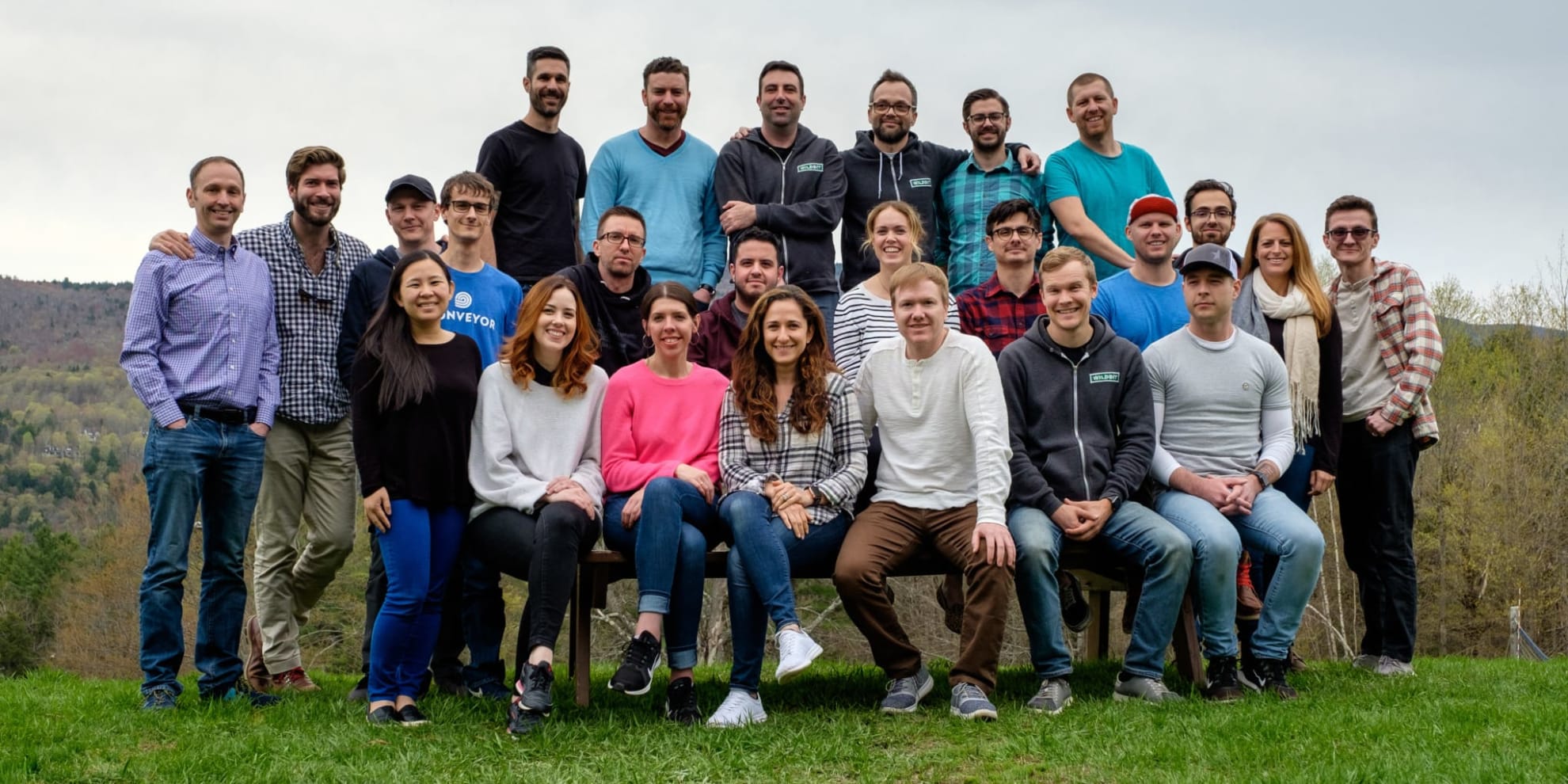 In business

23 years

Funding model

Bootstrapped

Team size

36
Wildbit
We believe that businesses are designed to support human beings.
---
Wildbit profile
Our team is committed to proving you can grow a profitable company while prioritizing people first. As Wildbit turns 20 years old, we have a vision for a different future. One where companies exist for their people and profits are used to impact those in and around the business.
How do you maintain flexibility & balance for your team?
We believe that some of our best work happens when we are away from the computer. That's why we committed to four day, 32 hour work weeks, with every Friday off. We've been a remote team since our founding in 2000, with team members in many countries and time zones. With flexible schedules, the team is free to work when they are motivated or take time for family when life happens.
Remote First
40 hours or less
Parental Leave
Company Retreats
Flexible Schedule
Office Allowance
Mandatory Minimum Vacation
How do you ensure autonomy and plan for the future?
Deep, focused work combined with mutual trust is at the core of Wildbit's values. We believe in private, quiet work environments to get your best work done. We are vigilant in reducing distractions and requiring people to be "present" during the day. When it comes to planning, high level company goals are set from leadership for the year and quarters, and the team is expected to come up with solutions and innovate our products, providing real ownership of the process and delivery of features.
Async Communication
Deep Work
Long-Term Planning
Shared Goal Setting
How does your company try to hire people from underrepresented groups and improve the diversity of your team?
Diversity is an area where where we could be a lot better — our team page attests to that. We've invested a lot of time in creating an inclusive culture, where team members feel like they belong and can bring their whole selves to work, and we are proud of our majority-women leadership team, but there is still a lot more work to be done.


If you don't see yourself in our team photo, know that we want to change that.

Here are a few ways we're working to improve:
We recently hired a Head of People who is building a new model for how to design and run meaningful, human-centric businesses
We redesigned our interview processes to evaluate for practical experience over traditional educational backgrounds
Many of our recent hires came through communities focused on promoting underrepresented groups (Tech Ladies, Women Who Code, etc.), and we'll continue to do the same for future hires
We're in the early stages of establishing a mentorship program to help underrepresented groups break into tech
We've had 4-day work weeks for three years now, and while we encourage our team members to use the extra day to give back to their communities, that extra day is also important for creating an inclusive work environment that supports caretakers and creates opportunities for self-care

Above all of that, we've prioritized self-education on the pressing issues of our time.
How do you support your team to grow and improve?
Remote work, 32 hour weeks, and autonomy are all nice to have, but it only works if each individual is highly motivated and supported. Each person on the team is supported by a lead to catch up on regular 1×1's, remove obstacles, and think long term about their career path at Wildbit and beyond. We like to say that we are product agnostic. We exist to support the team in and around Wildbit. From that, everything else follows.
Perks and benefits
Hack weeks
Full benefits
Profit sharing
401k program
Healthy habits allowance (gym membership, massage, therapy etc)
Annual raises
12 weeks parental leave
4 day work weeks
20 PTO days (use as needed)
Home office stipend
Annual team retreat
Professional development budget
Book allowance
Peer recognition program
Further reading
More great places to work: