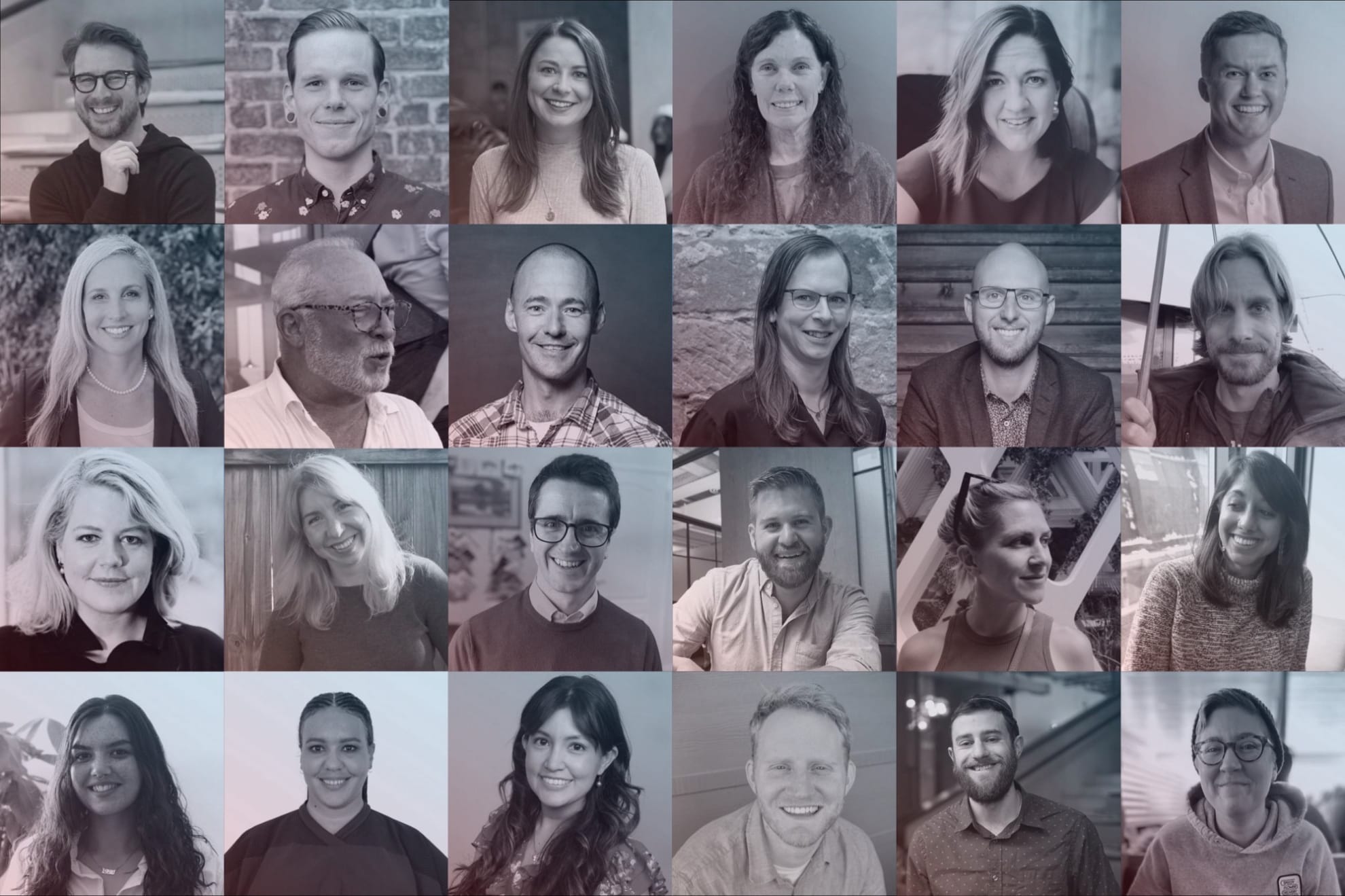 In business

8 years

Funding model

Bootstrapped

Team size

25
The Ready
Every institution now faces the daunting task of reinventing itself—to become a more thriving, adaptive, and human system. The Ready helps organizations and teams navigate and accelerate this change.
---
The Ready profile
The Ready is an org design and transformation partner that helps you discover a better way of working. We are org designers, coaches and facilitators who help teams change the way they work to be more adaptive, human and meaningful. We do this by adopting a participatory and experimental approach to change, because change management doesn't work. The Ready is a living lab for the future of work, researching and trying cutting edge practices that enable autonomy, transparency and consent. 
How do you maintain flexibility & balance for your team?
We're a remote-first and distributed team that operates on the principle of autonomy. We manage our time the way we think is best; stay accountable to outcomes and impact rather than inputs; appreciate having a life outside of work; and respect boundaries by making requests and agreements as a team. We make agreements with each other through consent, which means we don't force deadlines onto people that aren't willfully accepted.

The Ready does not set any requirements around working hours or travel requirements and instead let each member manage how they work and the amount they travel in order to deliver the outcomes to which they are accountable with their colleagues and clients. Our calendars are all transparent and we normalize and respect blocks on our calendars for family, errands, life, etc. 
Remote First
Parental Leave
Company Retreats
Flexible Schedule
Office Allowance
Unlimited Vacation
How do you ensure autonomy and plan for the future?
We are self managing, which means nobody reports to managers. We don't separate the thinkers from the doers. We have teams that are bound by a common purpose, with roles that are necessary to fulfill that purpose. People who have the necessary skills, desire and consent of their team fill roles. Each team has its own rhythm for how they plan and execute their work. Everyone at the company is involved in steering the business. We have strategy retreats every four months where we assess how we're doing, what we've learned and what we're going to invest in moving forward. We practice transparency and work out loud so there is a shared understanding of how the business is doing. 
Deep Work
Long-Term Planning
Shared Goal Setting
How does your company try to hire people from underrepresented groups and improve the diversity of your team?
Our work so far has focused on:
Aligning to our purpose

Our purpose is to change the way the world works to make it more adaptive, equitable, human and meaningful. In many ways this is about enabling more liberation at work. And so we believe our work is necessary to advance JEDI (justice, equity, diversity and inclusion) in the world and we believe JEDI is necessary to advance our work's impact. 

Learning the theory

We recognized that we need to have a shared theoretical understanding for JEDI and shared tools to help us BE more just, equitable, diverse and inclusive as an organization. 
We have a DEI practitioner on retainer who joins a monthly company-wide meeting and teaches us about social justice pedagogy, critical race theory, white supremacy, power, privilege and identity and then we discuss their relevance for our organization and work. 

Honing self management

The Ready operates with the principles of transparency and autonomy and consent. It is important to make sure we are leveraging our self managing system and how it should be used to enable equity and inclusion. 

For example, we practice participatory governance. This means every member of the organization has the right to write proposals for how we run the organization and consent or object to others' proposals. We have explored ways to make sure this practice as well as others is accessible to our members regardless of their social identity. 

In our monthly JEDI meeting we examine how our Operating System (OS) is serving our desire for greater equity at The Ready. This includes how we facilitate meetings, how we pay ourselves, how we use slack, how we make decisions, how we fill roles, etc. 
Because we do not have a standard formal hierarchy, we have to make sure implicit power is made explicit. We are having those conversations to clarify roles and power that exist informally.
We have a member on our team who is the JEDI steward at The Ready and they are responsible for making sure our learning and growth continues in this work.

Having safe and brave conversations 

We are practicing tools for having conversations about JEDI with curiosity, humility and empathy. 

Our DEI practitioner supports us in this and everyone has access to her support facilitating conversations or mediating issues they are navigating with colleagues. 

We also have affinity groups for women of color and white males to share and learn openly with each other. 

Hiring and Onboarding

We have redesigned our hiring process to minimize bias. 

We hire for demonstrated skills rather than experience, which is an unreliable predictor of performance. We don't review resumes or check linkedin throughout the hiring process. Instead, we use a hiring software that allows us to review applications anonymously and score them based on predetermined criteria. We use similar scorecards for interviews. Interviews are not Q&A but are instead experiential exercises that reflect real work we do on the job. We use similar criteria to assess demonstrated skills in the interviews and candidates progress based on their scores. 

We are working on more ways to attract diverse candidates but are also sensitive to pursuing diversity without addressing equity. We use the term JEDI because the words are in order of importance and focus - if we work on justice and equity, diversity and inclusion should come more naturally. We must work on creating a just and equitable system so that we can attract and retain candidates that will make our team more diverse. Otherwise we risk pursuing diversity and then having a system that doesn't foster belonging or real inclusion. 
How do you support your team to grow and improve?
We set team goals instead of individual targets, which we feel are not necessary to motivate people. Instead, we have a culture of learning. We have public slack channels called #learning and #woot to celebrate lessons, failures and wins.

Learning and development is self directed and we encourage each other to pursue growth in whatever ways make sense - whether it looks like attending conferences, creating learning cohorts, hosting book clubs, or working with a coach. We each have a discretionary spending allowance of $3,000 every 4 months that can go to professional development if we wish.

As a self managing company, people are encouraged to step into roles that will be learning opportunities for them. We trust people to work autonomously in those roles but encourage them to ask for advice. Advice is sought out and given very freely. 
Regular 1×1's
Personal Growth Plans
Perks and benefits
Our Talent Marketplace: 
Most consultancies operate based on a model where partners sell work and then pick people to run their projects while they manage senior relationships with the client. Instead, we're all partners; we're all responsible for finding and selling work, and opportunities are shared openly. In other words, growth is a team sport. 
Finding and staffing work is always a two-way conversation. You wouldn't work on anything you don't want to, nor would you be asked to build a team you don't want to. Consent is expected and respected. 
Additionally, every member's default project rate is transparent and project pricing is standardized. We trust members to set their own rates based on their understanding of the value they will contribute. Throughout your time at The Ready, you'll receive advice on how that rate may be modified to more accurately reflect your contribution. In this marketplace, candid feedback helps foster future success and a respected reputation—and dedication to our core principles of consent, learning, and transparency is key to keeping the marketplace ecosystem healthy and dynamic. 

Our Employee Ownership: 
This is a cornerstone of the future of work. It enhances connection to purpose, drives equity, encourages collective outcomes, promotes long-term thinking, and just generally feels good.
Regarding compensation, The Ready offers:
A base salary (for US members) equivalent to $58,500 a year to contribute to The Ready's OS and Essential Intent; the rest of our annual compensation is based on work done for clients or internally
End-of-year profit sharing 
An annual equity award

Regarding benefits to support a members' wellbeing, The Ready offers:
The ability to elect (in the US and through Justworks) individual, spousal/dependent, or family coverage
100% coverage for the member and 70% coverage of the monthly premium of whatever selected plan for additional participants
Apple and AT&T business accounts
Paid parental leave of between 4 to 6 months
A paid 4 month sabbatical after 5 years
A flexible approach to taking time off
A $3,000 discretionary spending budget as needed every 4 months
Further reading
More great places to work: