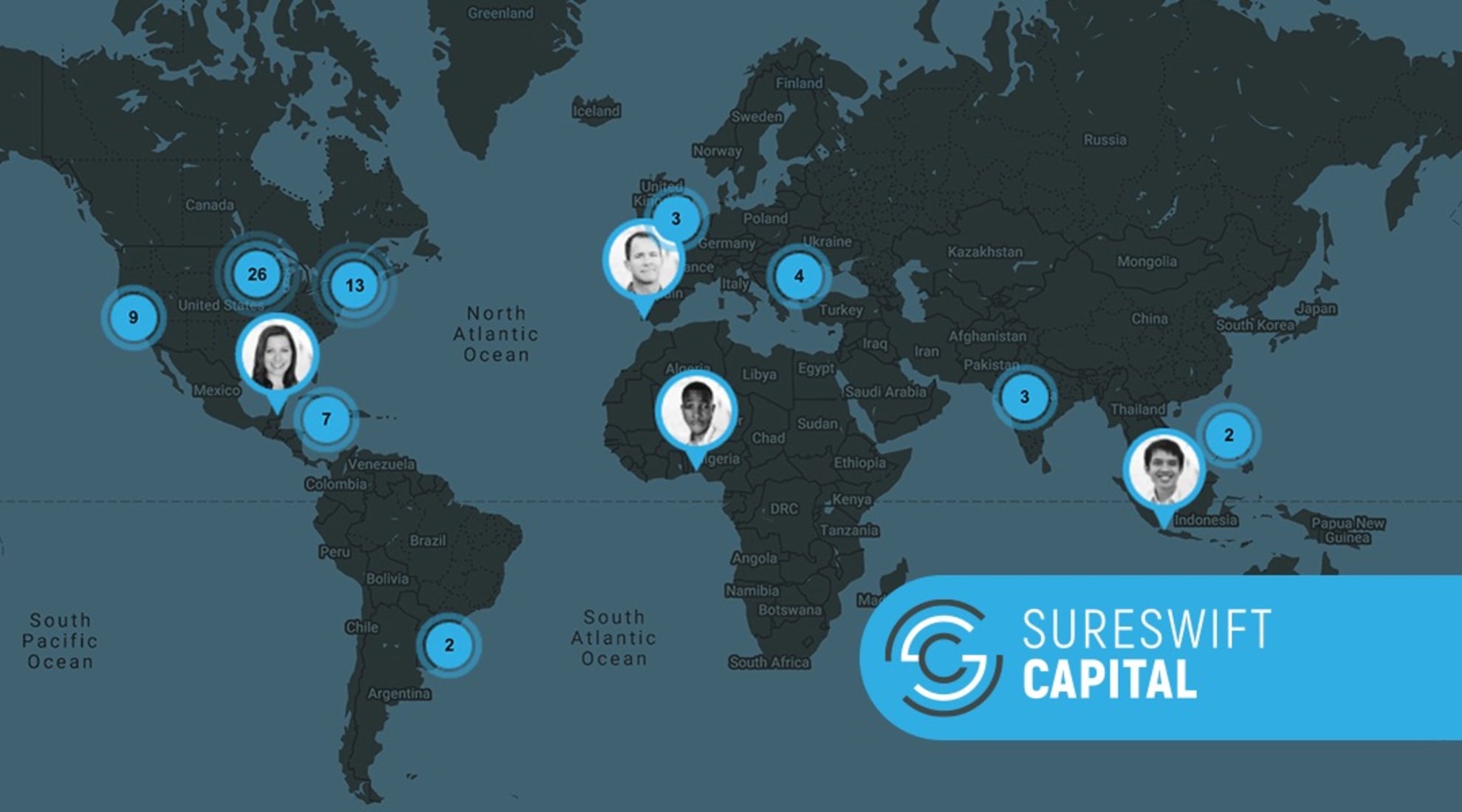 In business

8 years

Funding model

Private equity

Team size

80
SureSwift Capital

SureSwift Capital is a rapidly growing, fast-paced, remote-first company that acquires and scales digital businesses.
Open positions:
---
SureSwift Capital profile
How do you maintain flexibility & balance for your team?
While we're definitely a fast-paced place to work, we believe in life-work balance, not the other way around. Being remote-first, evaluating on performance and results, and offering flexible hours is a huge part of how we achieve that. By giving our people clear goals and setting them loose to accomplish them on their own terms, we avoid a lot of the issues that traditional, office-bound teams run into like overscheduling and equating time at a desk with productivity. Our leadership team also works hard to be the example here, and we take time out to celebrate our wins and schedule in breaks.
Remote First
Flexible Schedule
How do you ensure autonomy and plan for the future?
We run a portfolio of businesses, so we operate with a shared services model (functions like HR, Finance, and Growth work across the portfolio), but each portfolio company also has a dedicated team. 

Every team member is involved in annual and quarterly planning and goal-setting for their work, and each team has a weekly meeting to track progress towards those bigger goals. 

Once a quarter, we also bring the entire company together for an update on the overall vision of SureSwift, to welcome new team members, and answer questions, and of course, we use tools like Slack to catch up in between.
Long-Term Planning
Shared Goal Setting
How does your company try to hire people from underrepresented groups and improve the diversity of your team?
One of our favorite things about being remote-first is that diversity can be wired in. We have teammates in 14 different time zones across the globe, and they all grew up with different backgrounds, goals, ideals, and beliefs. All of our positions are remote-first, but we might set a specific time zone for a position both to align with our customers and to continue to grow a global, diverse team. 

To avoid bias in the hiring process, we have top applicants submit a sample project because we think the best way to judge someone's work is to let it speak for itself. We welcome people of color, lesbian, gay, bisexual, transgender, non-binary, parents, and those with disabilities to apply. And we evaluate our employees not only on work performance but also on core values to ensure that we're creating a culture that's welcoming to all. 


One of the areas we'd like to continue improving on is broadening diversity within each of our departments because we believe it leads to better thinking and stronger teams.
How do you support your team to grow and improve?
We've overhauled our entire planning and meeting structure to set clear, achievable goals for every single person in the company, and our weekly meetings are used to identify, discuss, and solve issues instead of just reporting out on status. 


Each team member also has a lead or manager who meets with them regularly one-on-one and reviews areas for personal growth and development with them quarterly. 


Because we're a rapidly growing company, there is also a lot of opportunity for learning and development, either by working in the same role on a different business in our portfolio or by taking on a new role within the company, and we promote from within whenever possible.
Regular 1×1's
Personal Growth Plans
Mentorship Process
Perks and benefits
120 hours of PTO
8 paid holidays
Health insurance (Currently U.S. only)
401K (Currently U.S. only)
Life Insurance
Short Term Disability
Long Term Disability
Further reading
More great places to work: