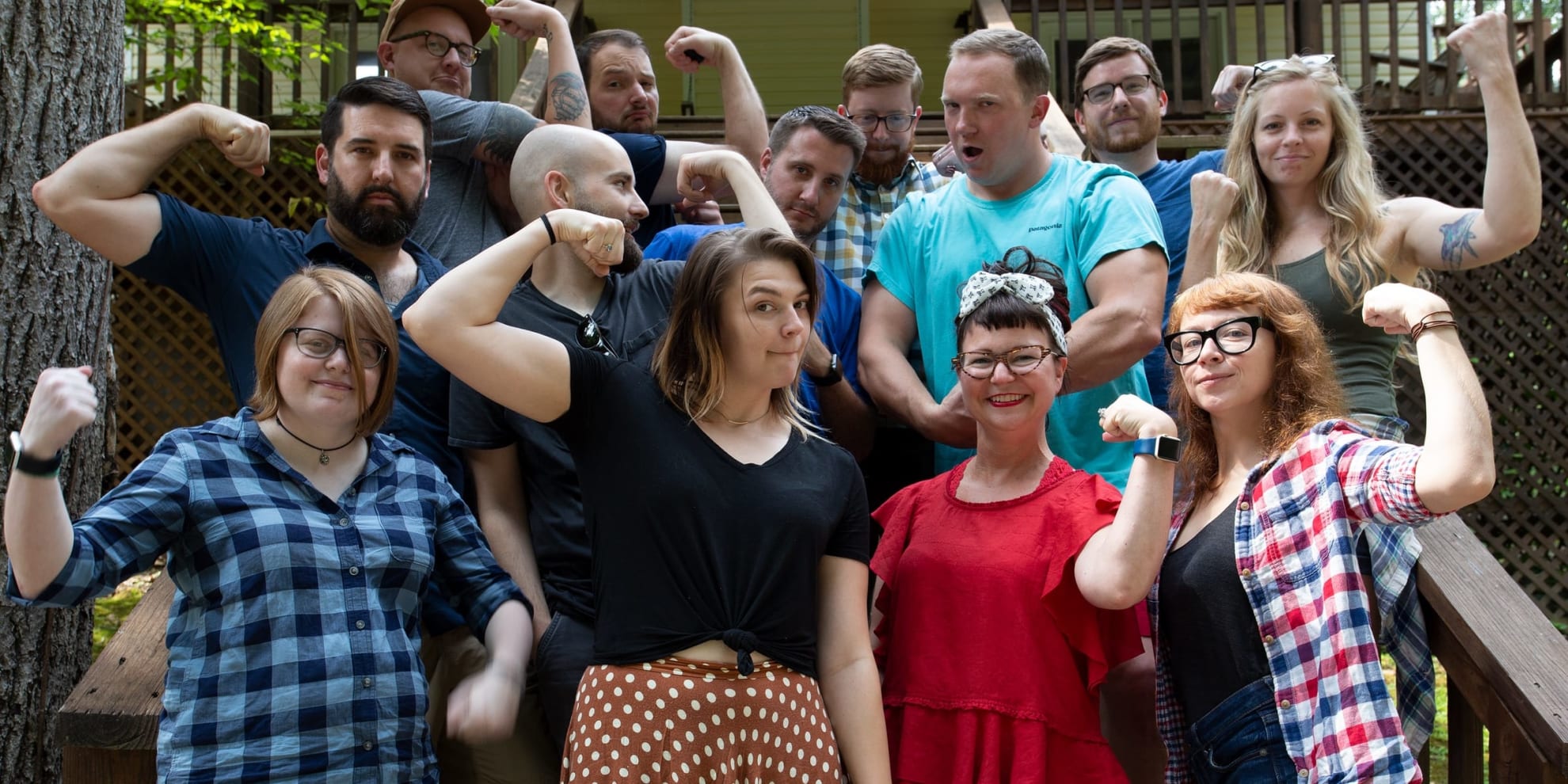 In business

14 years

Funding model

Bootstrapped

Team size

15
Simple Focus
We design products, websites, and experiences that people love.
---
Simple Focus profile
How do you maintain flexibility & balance for your team?
We are a work-to-live company. We do this work because we enjoy it, and also because it supports the rest of our lives. We're all just people here and people have circumstances that need allowances. So, we allow people to work from home and on flexible schedules when necessary, taking responsibility for getting their work done.
Remote Friendly
Parental Leave
Company Retreats
Office Allowance
How do you ensure autonomy and plan for the future?
We trust the people doing the work to know what's needed to meet a client's goals and will generally follow their lead both in planning and once a project is underway. That's why our project teams help define how a project is going to go all the way back during the sales process, and they have the autonomy to adjust a project's trajectory with a client as the work evolves.
Long-Term Planning
Shared Goal Setting
How does your company try to hire people from underrepresented groups and improve the diversity of your team?
There's nothing here—yet! Our team at Wildbit is working with this company to add a response to this question. 
How do you support your team to grow and improve?
At annual reviews, employees set measurable, actionable objectives for the year and work with a sponsor (a topically relevant peer or manager) to meet those objectives throughout the year. These can include skills within or outside of their current craft, the pursuit of certifications, or just about anything so long as there's a case to be made for the value it brings to both the employee and the business. We also have weekly Today I Learned's from our Creative Director and a Lunch and Learn each month from a different team member. Each employee has a built-in 2 hours of their week set aside for professional development for these and other learning opportunities.
Professional Allowance
Regular 1×1's
Personal Growth Plans
Mentorship Process
Perks and benefits
30 days of PTO
IRA matching
Medical, dental, and vision coverage
Team retreats
Further reading
More great places to work: