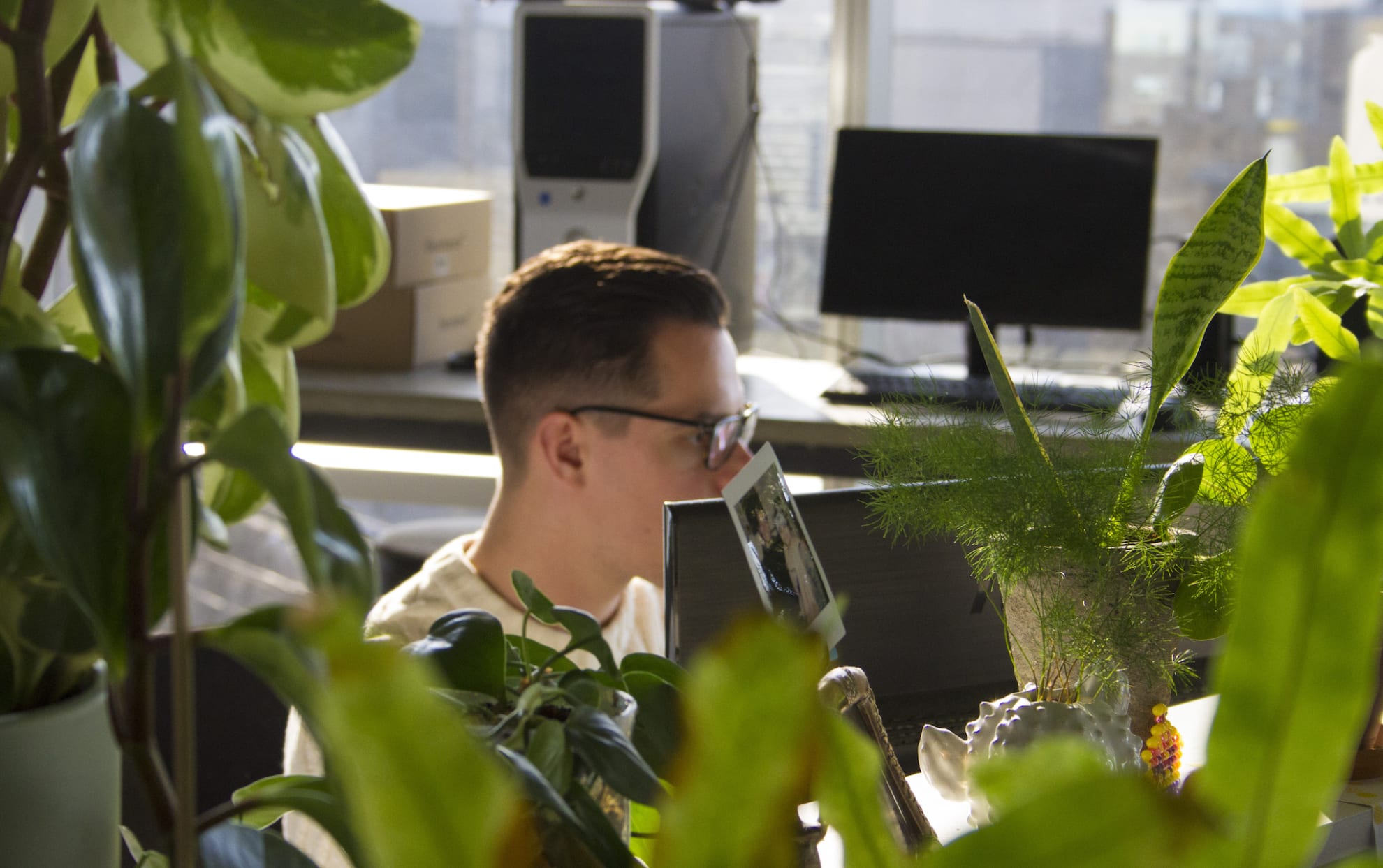 In business

21 years

Funding model

Bootstrapped

Team size

195
Seer Interactive

At Seer, we pride ourselves on innovation; standing out among the rest and enabling our clients to do the same. We're a Digital Marketing Agency powered by Big Data to drive integrated, holistic strategy for our clients. We get excited at the thought of bringing to
---
Seer Interactive profile
At Seer, we pride ourselves on innovation; standing out among the rest and enabling our clients to do the same. We're a Digital Marketing Agency powered by Big Data to drive integrated, holistic strategy for our clients. We get excited at the thought of bringing together millions of data points from disparate data sets (including qualitative!) to drive empathy-fueled opportunities and insights. Big Data, automation, and problem solving at scale: it's what's for breakfast. Could this be love? Maybe.
How do you maintain flexibility & balance for your team?
Innovation doesn't necessarily happen in-office and creativity can't be limited to 9am–5pm. Seer provides the space and flexibility for our team to optimize their productivity and produce their best work. 

For flexibility, we have an open WFH policy, a desk share program (in-office 50%, WFH 50%), as well as a growing remote team scattered across the US. We also offer flexible working hours, creating space for early birds, night owls, working parents, and everyone in between. 

For balance, we offer unlimited PTO and push our team to take time off for R&R (4 weeks average PTO usage in 2019). We're proud to offer 12 weeks of paid parental leave funded at 100% (plus a phased return to work option up to 6 weeks). Not to mention, our team can take a half-day any Friday between Memorial Day and Labor Day #SummerFridays. We also shut down our offices between Christmas and New Year to allow the team to unplug and spend time with loved ones.
Remote Friendly
Parental Leave
Flexible Schedule
Unlimited Vacation
How do you ensure autonomy and plan for the future?
Every employee at Seer is encouraged to find the thing they're passionate about and be the CEO of it — running towards clearly defined goals set at the start of each year. At Seer, there's a beautiful balance of collaboration and smarts, met with humility and an entrepreneurial spirit. Regardless of division or role level, everyone at Seer has a "seat at the table". We've even released a Product Roadmap Submission form for the entire team to have a hand in helping drive innovation and shape the future of Seer (it receives ~10 submissions/month). Aside from encouraging leadership in all roles across our team, we're also heavily invested in enabling team members to move up and throughout the organization. Whether it's through traditional career paths or net-new roles, we have robust training programs to support the growth and development of our team, wherever they are in their career journey.
How does your company try to hire people from underrepresented groups and improve the diversity of your team?
There's nothing here—yet! Our team at Wildbit is working with this company to add a response to this question. 
How do you support your team to grow and improve?
Right alongside innovation, the practice of kaizen is a fundamental pillar of our culture at Seer. We launched the Kaizen Budget, to give each employee $1K/year to invest in their professional and personal development. Continued learning is crucial within the ever-evolving realm of digital marketing, so we encourage our team to share their knowledge both internally and externally. (i.e. Host a Lunch-and-Learn, publish a blog post, speak at a conference, teach a class, etc.) We also send folks to international industry conferences and give each Team Lead a Learning & Development budget to re-invest back into their team. We're here to support your growth both professionally and personally while helping create a balance between the two.
Professional Allowance
Regular 1×1's
Personal Growth Plans
Mentorship Process
Perks and benefits
Full benefits
Profit sharing
401k (RRSP matching)
Gym membership
Annual raises
Peer recognition
12 weeks parental leave
4 day work weeks every summer
Annual summer outing
On-going team events
On-going volunteer opportunities and philanthropic focus
Parent Appreciation Days
Dog friendly offices
Salary transparency
Access to leadership
Culture of gratitude
Further reading
More great places to work: