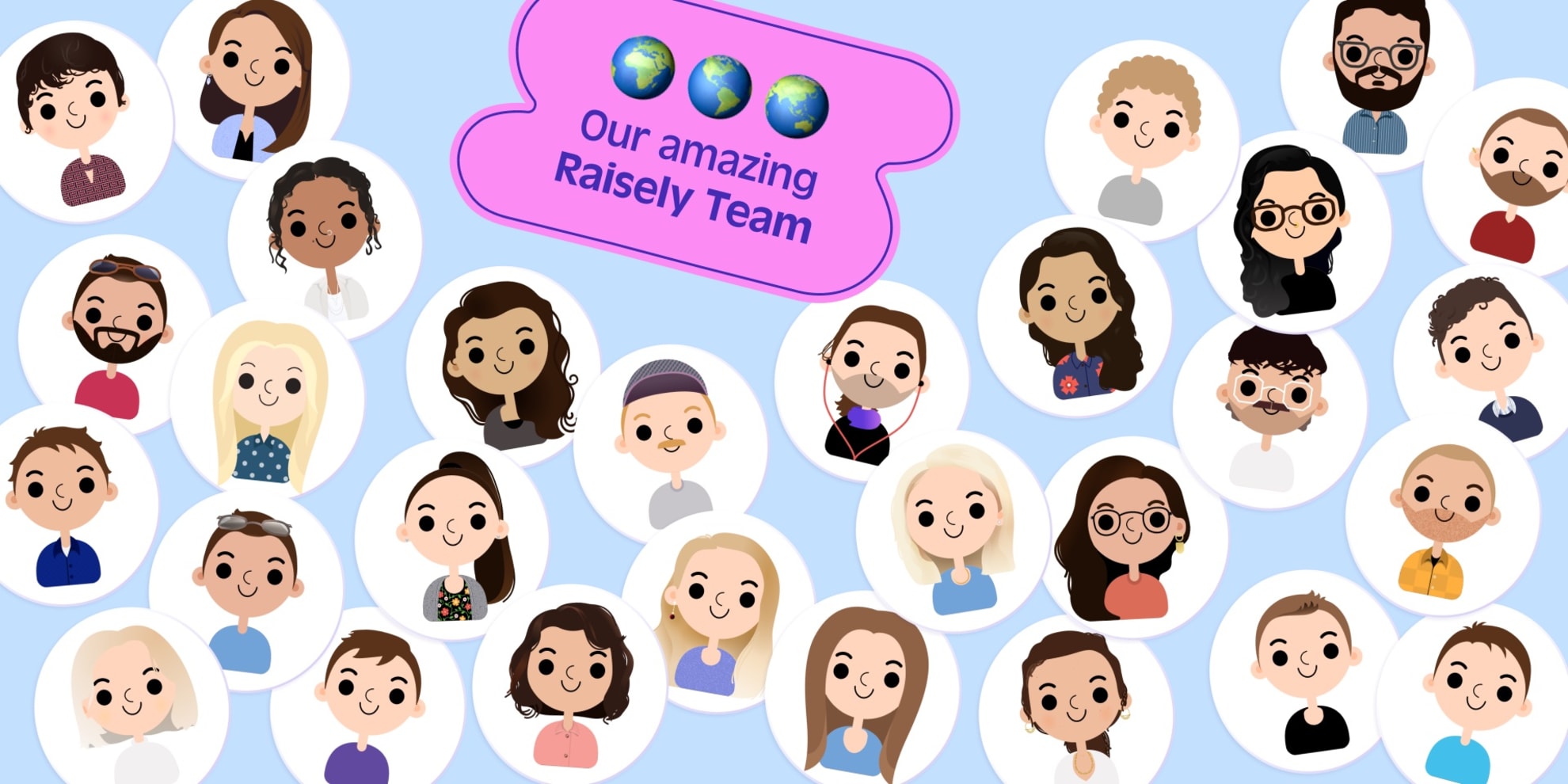 In business

7 years

Funding model

Bootstrapped

Team size

40
Raisely
Raisely powers online fundraising for ambitious charities across the world. We're a purpose-driven remote team, spread across 6 countries and 11 cities supporting progressive organisations around the world to do good.
Open positions:
---
Raisely profile
We're Raisely! We help charities raise money online. Our platform helps charities build fundraising campaigns, run donation appeals, and nurture their supporters. We make it easy to get started and scale-up, without needing technical help.


We started Raisely because charities have been underserved by technology for too long. We set out to change that, and so far we've helped raise over $200m.


We're a team of 20-turning-40 as we rapidly grow our company (and impact). With your help, we're hoping to raise $1bn in the next few years and rapidly scale out, supporting charities small and large in countries across the world.


Oh and one more thing. We walk this impact talk. We're a proud B-corp, and purpose is baked into our constitution. We're carbon neutral, and we're starting our anti-racism journey to ensure we're actively undoing centuries of systemic racism.
How do you maintain flexibility & balance for your team?
We're a remote first company and encourage people to live a healthy work life balance. Although we use Slack for communications, we set clear expectations about how it's to be used and encourage people to set DnD outside their work hours. We generally assume that someone may take 24 hours to reply to a message, or longer if it's not urgent.
Remote First
40 hours or less
Parental Leave
Company Retreats
Flexible Schedule
Office Allowance
How do you ensure autonomy and plan for the future?
From team projects to whole of company policy, the process is collaborative. Anyone is encouraged to propose changes where they think things can be improved. Proposals, whether from management or staff, are open for discussion and feedback to find what works for the whole team or the whole company.
Deep Work
Shared Goal Setting
How does your company try to hire people from underrepresented groups and improve the diversity of your team?
We're starting our anti-racism journey to ensure we're actively undoing centuries of systemic racism. We've taken anti-racism training and that's informed our practices for hiring, team management, and customer engagement.
How do you support your team to grow and improve?
We have regular one to one chats (fortnightly or weekly at your preference) and offer a professional development allowance.
Professional Allowance
Regular 1×1's
Perks and benefits
📈 Ownership – We are focussed on building Raisely as a team, so we'll offer you the chance to be a part-owner of the company with our Employee Share Options


💻 Technology – The usuals. We'll get you a laptop and screen when you start, plus help you set up your home office.


✈️ Retreats – Every 6-ish months we fly you somewhere pretty for our team retreats. (Once we're able to safely again)


🗺 Annual Leave – Everyone gets 4 weeks paid leave plus 11 days of public holidays, to be taken when you like. Plus, you are entitled to generous paid sick leave.


🌴 Work remotely – We're a remote-first company - live and work wherever you're happiest. We'll cover a co-working space if you'd like to work there.


⏰ Flexibility – We'll work with you to figure out hours that work with you, and we're flexible when life gets in the way.


😌 Calm Company – ⅓ of us are parents, another ⅓ are parents to fur babies, and the other ⅓, well, they have lives too, so we strive to respect each others personal time.


🤷 Training – We'll support you with time when you want to learn new skills or pay for conference or course tickets.
Further reading
More great places to work: