In business

16 years

Funding model

Profit-driven

Team size

100
Railsware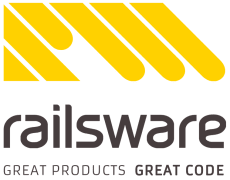 We design and develop awesome apps for Web and Mobile.
Open positions:
---
Railsware profile
We're located in Europe, but our clients are from all over the world — from the USA and Europe, to Australia and Japan. With easy travel capability, daily communication, solid internal infrastructure, polished product management approaches, and English as a second native language at Railsware company, it feels like we're working next door to our clients!
How do you maintain flexibility & balance for your team?
The most common concerns about remote work come down to proper communication with the team and the ability to stay productive. It's probably true that remote work culture won't suit everyone but in general, its success depends on the right process management. Our management approach is based on trust and freedom, self-organized teams, feedback, and transparency, along with established processes with no bullshit and no silos.
Remote First
Flexible Schedule
How do you ensure autonomy and plan for the future?
Railsware doesn't have a strict hierarchy and is not divided into departments. We work in project-based teams where everyone has their role and responsibilities as a team member, the person responsible, consultant, or approver. For example, you can act as a person responsible for a list of activities on Mailtrap (our public product for email testing) and be a consultant for the office space. Your engagement is defined by both your skills and your interests.
Async Communication
Long-Term Planning
Shared Goal Setting
How does your company try to hire people from underrepresented groups and improve the diversity of your team?
We avoid preconceptions and our decision to hire someone is based on their results. That's why our first step in a hiring process is a test task, where we'd like to see a person's approaches to work and their attitude.

We are from anywhere in the world and there are many nationalities among us with varied cultural backgrounds. We already have colleagues from Ukraine, Poland, Russia, Brazil, Argentina, Kazakhstan and constantly expand the geography. Also, we can evaluate our diversity in terms of languages, as we have socialize-language-channels.

As well, we've improved the gender balance on our team. 3 years ago there, only 10% of the team were women, but that number is now around 50%.
How do you support your team to grow and improve?
A great development culture focuses on your individual learning needs, allowing you to choose how you want to grow and offer many options to do so.

When you have many projects going on, a bit of technology can help. At Railsware, we've built an internal tool to gather every aspect of the company's every project. Each is represented with a single node. There are more than 100 to choose from.

Each Railswarian can review the entire list and mark their level of interest for each node. Then, when the need arises, a project leader can immediately access the list of folks who want to get involved. They can get them on board and give them the exact opportunity they signed up for.
Perks and benefits
Best hardware and equipment
24+10 paid time off days a year
3 quick and 24 long illness days
We cover sports expenses and medical insurance for you
Team retreats
Further reading
More great places to work: