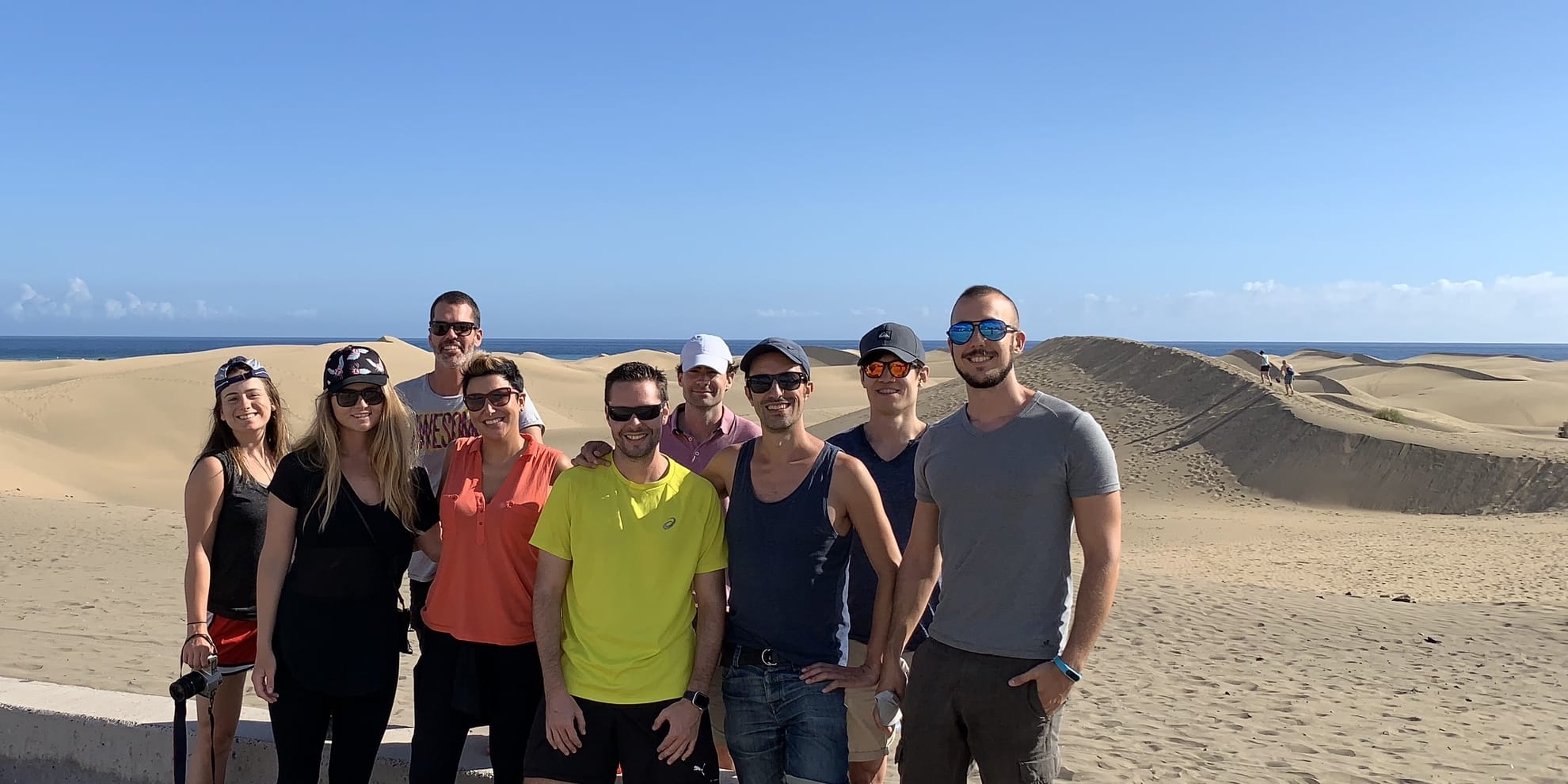 In business

9 years

Funding model

Bootstrapped

Team size

11
Quaderno
Making sales tax management transparent.
---
Quaderno profile
How do you maintain flexibility & balance for your team?
We are a fully remote company and we work only 5 really focused hours per day, ensuring everyone has plenty of time to exercise and enjoy life. No toxic meetings, no endless phone calls, no bullshit. Just focused work. The rest of the day is dedicated to family, friends, pets, and hobbies.
Remote First
Flexible Schedule
Mandatory Minimum Vacation
How do you ensure autonomy and plan for the future?
We believe transparency and mutual trust are critical for a distributed team. We work in 2-month cycles and all the business information is shared with the whole team. Our communication is mostly async, though there's also time for video calls or chats if needed. We don't like meetings. Instead we prefer deep focused, work combined with lots of love for our work and a crazy attention to details.
Async Communication
Deep Work
How does your company try to hire people from underrepresented groups and improve the diversity of your team?
We have focused our time and attention to build an organizational culture that is diverse and non-discriminatory. It's not just an idea for us, it actually represents who we are. Our team consists of women who have prominent roles and people from many different countries and ethnic groups. It is also diverse in sexual orientation, social interests, and religion. During our hiring process, candidates are evaluated on their talent and knowledge through work samples, analyzed by multiple trusted members of the team in specific areas to find the most qualified candidate. This process is executed identifying each candidate by number (as opposed to other data that would give insight into their background) as a way to eliminate unconscious bias from the selection process.
How do you support your team to grow and improve?
We try to motivate and support each team member with monthly one-on-ones to discuss their professional goals and remove obstacles. We also offer them an allowance for conference, courses, or workshops related to their professional growth.
Professional Allowance
Regular 1×1's
Perks and benefits
Profit sharing
Company retreats
Annual raises
22 days of PTO
Conference allowance
More great places to work: