In business

14 years

Funding model

Bootstrapped

Team size

22
Olark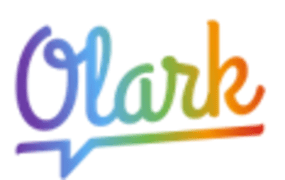 We'e a fully remote, self-funded company on a mission to help our customers help theirs. We also are big fans of making business more human.
---
Olark profile
Founded in 2009, Olark was first to make chat accessible to small businesses who didn't have big budgets or engineering teams. Since then, we have been fully remote and self-funded, working to help our 8,000+ customers address their customers' needs through our innovative web communication platform. We lead with our values, care deeply about our people, and are committed to making business more human. Last year we became a Public Benefit Corporation with an emphasis on web accessibility as our social impact focus. 
How do you maintain flexibility & balance for your team?
We are 100% remote (even pre-pandemic).

We offer flexible work schedules/hours, uncapped PTO, coworking and home office stipends, and yearly professional development & wellness budgets. 

We believe in autonomy and also async work/channels. 
Remote First
40 hours or less
Parental Leave
Company Retreats
Flexible Schedule
Office Allowance
Unlimited Vacation
Mandatory Minimum Vacation
How do you ensure autonomy and plan for the future?
We have quarterly OKRs (goals) and work in sprints. Everyone is part of planning, and the final signoff is given by the team leads with the CEO. Updates are given weekly and our planning meetings are open to the whole company. 

We have a "breather week" between sprints to encourage some down time. 
Deep Work
Shared Goal Setting
How does your company try to hire people from underrepresented groups and improve the diversity of your team?
We are continually updating our hiring and D&I process. The most recent updates included:
posting jobs and investing in inclusive sites (examples include POCIT and RemotePOC) for every open role
revamping interview process so feedback is shared separately to avoid groupthink
racial justice trainings (we went through Race Forward and highly recommend them) 
unconscious bias training 


How do you support your team to grow and improve?
We have a yearly professional development budget for every Olarker.

We have a company-wide Guide to Growth and Guide to Comp to ensure transparency in processes. We also have quarterly retros, weekly syncs, etc to encourage ongoing feedback. Olarkers also have growth plans available to them to ensure they're growing in their careers. 
Professional Allowance
Regular 1×1's
Personal Growth Plans
Perks and benefits
We match up to 2K of 401K a year. 
Uncapped PTO. 
2K a year professional development/wellness budget.
3 month fully paid parental leave. 
Monthly coworking stipend. 
Remote amenities stipend. 
Phone/internet reimbursement. 
Further reading
More great places to work: