In business

9 years

Funding model

Donation-based

Team size

30
New Story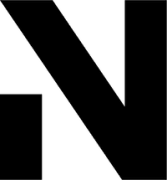 We're a nonprofit testing nontraditional approaches to ending homelessness. We've been named 3x as a Fast Company Most Innovative Company. We're hiring!
---
New Story profile
How do you maintain flexibility & balance for your team?
We are constantly evolving to provide a more supportive workplace culture. We have remote team members and a completely flexible "in office" policy for anyone who lives in Atlanta where our office is located. We offer strong benefits, including health/dental/vision insurance, unlimited vacation days (with a 2 week per year minimum), paid maternity and paternity leave, and more.
Remote Friendly
Parental Leave
Company Retreats
Flexible Schedule
Unlimited Vacation
Mandatory Minimum Vacation
How do you ensure autonomy and plan for the future?
Prior to the Executive Team's quarterly summit, the full team receives an agenda of what the exec team will be discussing and is invited to give feedback or make requests. We also invite anonymous feedback and questions during our monthly State of the Union meetings to foster space for team members to ask tough questions and request changes. Each team member also sets their own goals for the quarter based on company goals and receives feedback on those goals from their manager.
How does your company try to hire people from underrepresented groups and improve the diversity of your team?
We are currently contracting two third-party consultants to work with us on improving our DEI&B efforts in hiring/onboarding as well as our overall company culture. We foster an open environment of feedback from our employees, but we recognize not everyone feels comfortable making their voice heard. We've invested in third-party optional team member counseling as well to provide a safe space for team members to voice their concerns.
How do you support your team to grow and improve?
Each team member has a personal development budget to spend annually. We also host bi-weekly manager-report meetings in which team members are invited to both give and receive feedback on their work, including their career goals.
Professional Allowance
Regular 1×1's
Personal Growth Plans
Perks and benefits
We provide a 401k for all team members.
Further reading
More great places to work: