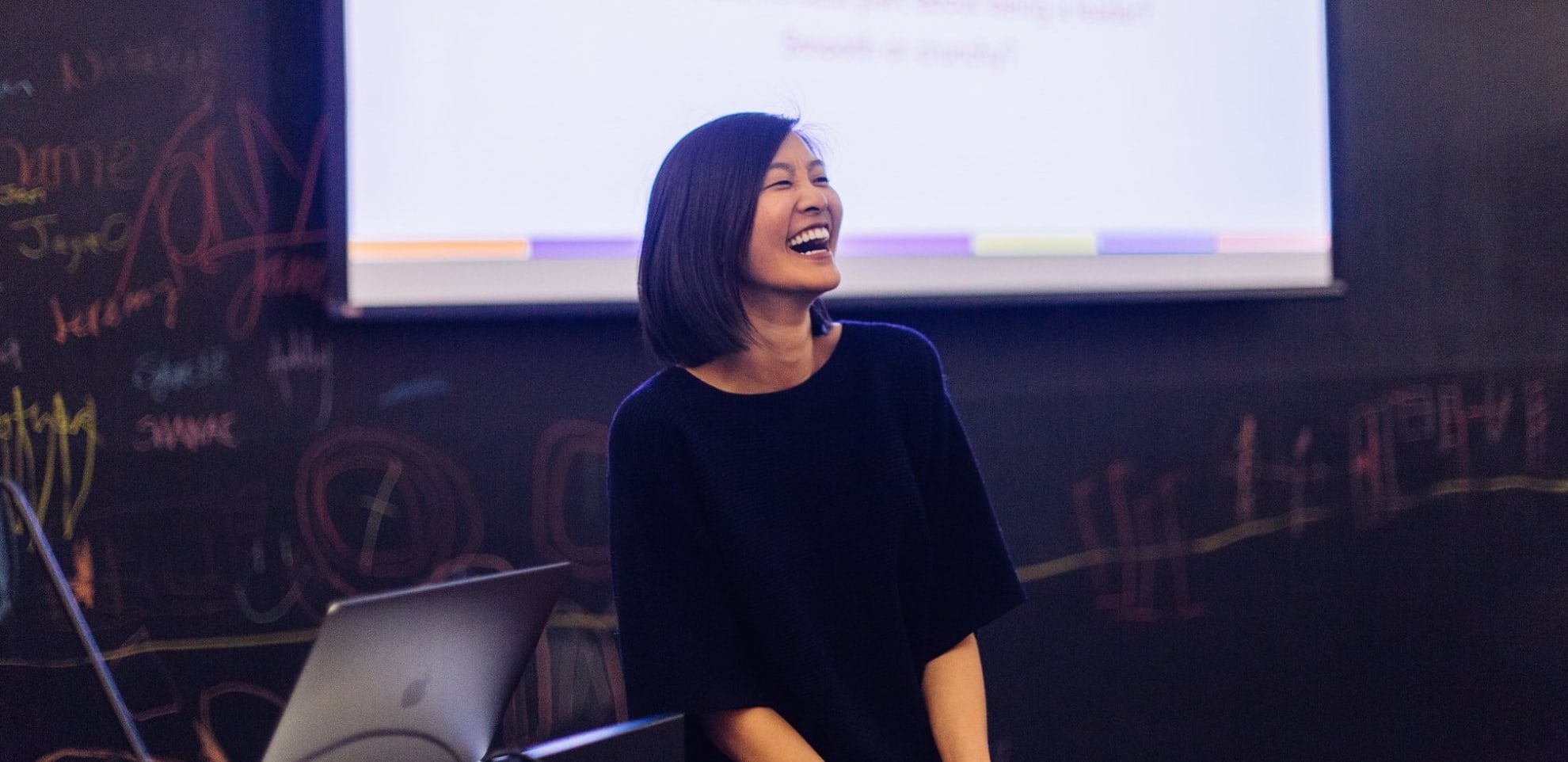 In business

9 years

Funding model

Bootstrapped, with small investment from Indie.vc in 2019

Team size

7
Know Your Team
Know Your Team is software that gives managers the tools, training, and resources to become better leaders.
---
Know Your Team profile
Howdy! We're
Know Your Team
, software that gives you the tools, training, and resources to become a better manager. Thousands of managers at companies like Airbnb, Netflix, Pixar, and Shopify use our software and attend our trainings every single week.
We were born from Basecamp back in 2014, and have been profitable since Month 1. We've been a 100% remote company for the entire time, and purposefully stayed small in headcount, and avoided traditional VC funding to enable us to stay focused on serving our customers to the highest quality. You can read more about our journey so far
here
. (We're a bit of weird company, admittedly!)
Above all else, what motivates us at KYT is making progress toward our vision:  A world where bad bosses are the exception, not the norm. Imagine a world where leadership doesn't have such a high learning curve. A world where anyone, anywhere, can become a better leader – with a little help from us 🙂


We believe if you help managers become better, everything gets better. An organization with better leadership achieves better outcomes and takes better care of its people. Helping people become better leaders might just be one of the most high-leverage ways to help the world.


For our own company, our vision is for KYT to be an independent, remote, profitable company that's small in headcount but impacting tens of thousands (if not hundreds or even millions!) of managers, for 10 years and beyond. We want KYT to be a place where people come to do the best work of their lives – and continue to do the best work of their lives. Sustainability, and lasting in the long-term is a key part of success, for us.


How do you maintain flexibility & balance for your team?
We've been 100% remote since 2014. Today, our team continues to work 100% remotely and is supported to live and work on their own schedule wherever they choose, as long as they overlap with Pacific Time Zone working hours for at least four hours. We offer unlimited vacation, require that everyone take at least 1 day off every month, and give the whole company 2-weeks off at the end of the year. 
Remote First
Company Retreats
Flexible Schedule
Unlimited Vacation
Mandatory Minimum Vacation
How do you ensure autonomy and plan for the future?
Vision is not something you "sell" your team on to get "buy-in"– rather
vision
is something you co-create
with
your team. As a result, here at Know Your Team, we co-create our vision by holding monthly "Vision Sessions" with the entire organization to help everyone contribute to the long-term vision of the organization. In addition, we hold bi-weekly 1:1s with our CEO Claire and/or CTO Daniel and so you have further voice and input on the long-term direction of the company, and hold monthly all-hands meetings where the overall direction of the company is further shaped.
Async Communication
Deep Work
Long-Term Planning
Shared Goal Setting
How does your company try to hire people from underrepresented groups and improve the diversity of your team?
We believe that the best way we can serve our leaders is to ensure that our own team is as diverse as the leaders we help every day. As a result, we actively seek to work with folks from all backgrounds, creeds, race, religions, sexual orientations, gender identities, and are deeply committed to a fair, equitable hiring process.
To enable an equitable and fair hiring process, we have a rubric we use for our application screens
and
interview processes. We also ensure that multiple people are involved in each step of the hiring process to give greater perspectives and check for unconscious bias. Additionally, we have a value on our rubric specifically for diversity, as we see folks who are different from us and can bring a different perspective as a strong value-add to our team.
As a result, although we are only a small team of 7 people, 42% of our team identifies as female, our
CEO
is a woman and Korean American, and our
CTO
is Brazilian and identifies as part Indigenous.
How do you support your team to grow and improve?
We not only hold regular 1:1s (minimum bi-weekly) with our CEO Claire and/or CTO Daniel directly, but also actively share book recommendations + book summaries, regularly hold monthly all-team Self-Reflections that have written prompts and are discussed as a team, and gladly will reimburse a team member for almost any learning opportunity (e.g., conference, books, etc.) that are aligned with the company's and individual's goals.
Regular 1×1's
Personal Growth Plans
Perks and benefits
While we offer benefits such as unlimited vacation, 2-weeks required off at the end of the year for Winter Break, required 1 day-off each month at minimum, health benefits, and annual all-team retreats – our most salient perk/benefit is the autonomy we assume in order for you to do your best work. Each person on our team is an "owner" of a particular area (e.g., Design, Marketing, etc.), and as a result, is given full freedom and responsibility to act in alignment and full authority in furthering that area. This autonomy, we find, is rare, and something we treasure at Know Your Team, and are eager to share with others :-)
Further reading
More great places to work: