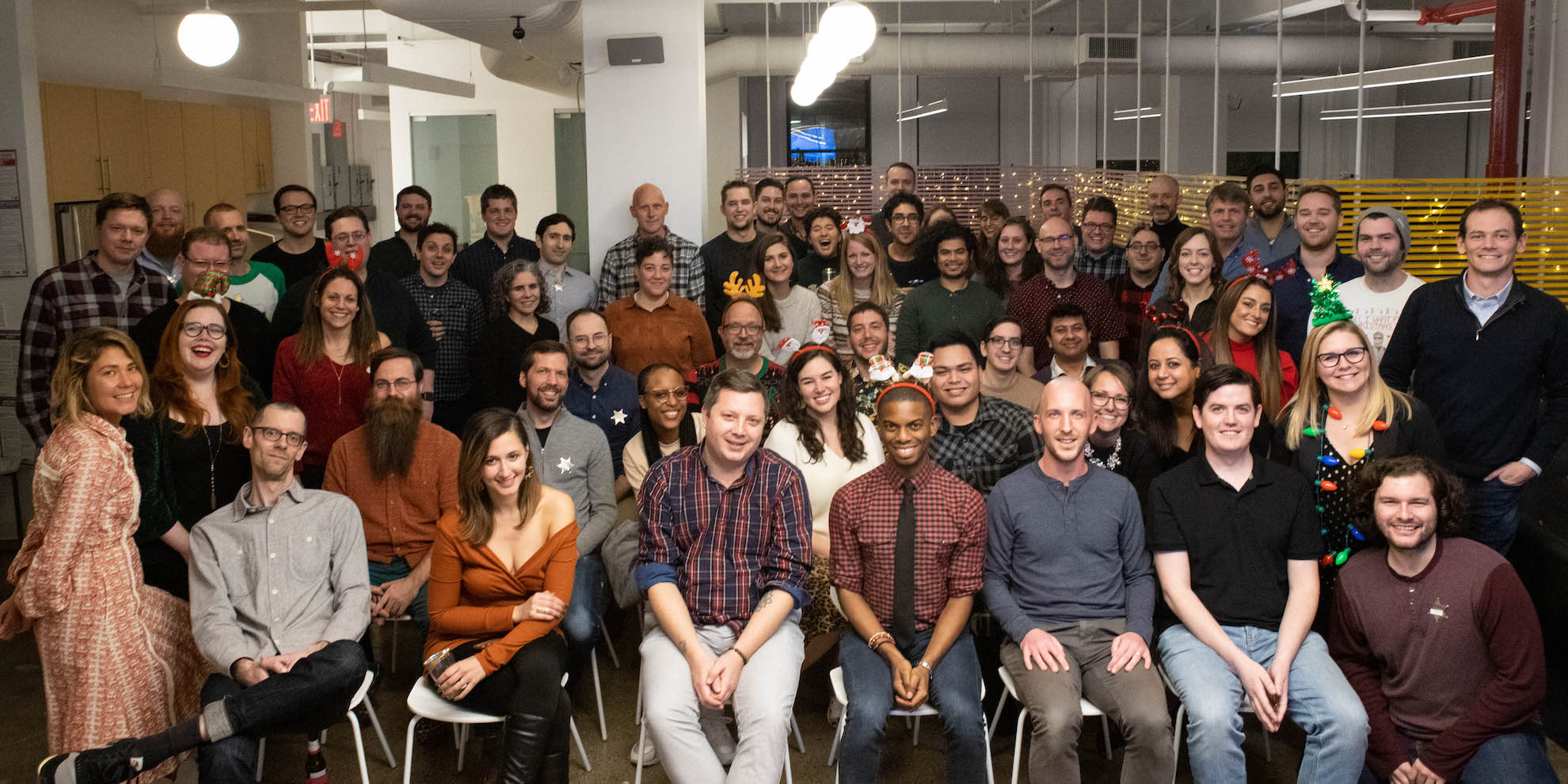 In business

17 years

Funding model

Bootstrapped

Team size

66
Happy Cog
Full-Service Digital Agency in NYC & Philly
---
Happy Cog profile
How do you maintain flexibility & balance for your team?
We have been a remote-friendly company for many years, and about half of our staff works remotely. A healthy balance between work and personal life is one of our most important values; we make sure that our whole team is working reasonable hours, not overdoing it, and prioritizing family first. We also support flexible hours and alternative schedules to make sure people can work the schedule that makes the most sense.
Remote Friendly
Parental Leave
Flexible Schedule
How do you ensure autonomy and plan for the future?
We take steps to support deep work (it leads to the best, most rewarding work) and encourage the team to set their Slack to "away" when needed, treat chat as asynchronous, and mute rooms as needed.

Our communication style is a mix. We use JIRA (which is asynchronous) for all task assignments and primary communication on tasks, but also have Slack for real-time communication.
Async Communication
Deep Work
Long-Term Planning
How does your company try to hire people from underrepresented groups and improve the diversity of your team?
We have recently re-opened our developer internship program and started hiring more junior team members to broaden and diversify our pool of incoming candidates. We also established a DEI&B working group to help champion our progress and begin creating educational programming for the team.

We're making DEI&B a frequent topic of discussion among management as we seek to continue to educate ourselves and grow in this area. We have selected a job board focused on BIPOC to ensure we are expanding outside of our traditional candidate pool. Our interview process has also been improved with additional structure to help reduce unconscious bias. The process involves more team members from diverse backgrounds performing interviews as well as a structured interview feedback process. Additionally, we actively post and advertise our job postings on boards that cater to people from groups that are underrepresented in tech.
How do you support your team to grow and improve?
We know that our team is our most important asset so invest heavily in their growth and improvement. If someone shows a particular interest in something, we'll often let them spend time exploring and tinkering with it — on company time — even if we're not yet using that technology or system in production work. We also have a large library of ebooks and e-learning video subscriptions, and pay for conferences, certifications, and other continuing education resources.
Professional Allowance
Regular 1×1's
Personal Growth Plans
Mentorship Process
Perks and benefits
401k program
Annual raises
Conference allowance
Book allowance
Peer recognition
Gym memberships
More great places to work: