In business

10 years

Funding model

VC-funded

Team size

170
Guru Technologies, Inc.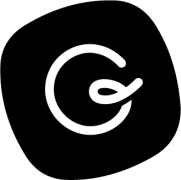 Guru aims to give every team in the world trusted information so that they can do their best work. Guru works in your workflow, so the information you need to do your job is always at your fingertips.
Open positions:
---
Guru Technologies, Inc. profile
Our product powers the workplace of the future—and we are one of those workplaces. We are a proven, fast-growing, best-in-class, diverse & distributed team where we work hard to make sure every employee finds purpose, enjoyment, and opportunities to reach their full potential. Our customers include Spotify, Shopify, and Better Mortgage. We believe in cultivating a welcoming, inclusive culture that encourages personal growth through working hard and having fun. As we enter the next exciting stage of expansion, we're searching for passionate individuals to join our growing team.
How do you maintain flexibility & balance for your team?
Guru offers a flexible time off policy, where we encourage the team to take time off as they see fit. We're all more productive individuals and contribute more to our teams when our batteries are recharged and when we're doing the things we enjoy most. We trust our team. We value the things our team members do outside of work; we want to empower employees to make the best use of their time and care for each other's well being. 
Remote First
Parental Leave
Company Retreats
Flexible Schedule
Office Allowance
Unlimited Vacation
How do you ensure autonomy and plan for the future?
Our written company plan is drafted by our leadership team, and then is shared out with our broader team for feedback and iteration. We publish our plan and ask for comments and feedback from all of our new hires and continue to iterate as the year goes on. Our company vision & product vision layer on top of our company plan, and are crafted in a similar manner.

We deploy a DRI (Directly Responsible Individual) model at Guru, in regards to decision making. Most of the decisions we need to make will be made quickly, with a strong emphasis on Learning over Right or Wrong. We believe that in many cases making a decision quickly, even if it ends up being wrong, is better than not making any decision. We look for decisions to be thoughtful and informed, but delivering fast results requires a Learn and Grow mindset. The DRI is a title given to the person who is ultimately responsible for a decision and making sure a project is completed. The goal is to provide clarity on the specific person that will ultimately make a given decision in order to ensure that things progress quickly towards an outcome.
Deep Work
Long-Term Planning
Shared Goal Setting
How does your company try to hire people from underrepresented groups and improve the diversity of your team?
We deploy a holistic talent acquisition process that engages a more diverse candidate pool coupled with a data-driven pipeline strategy that is intended to increase representation at every stage of the recruitment process and increase the diversity in every team at Guru. We've created proactive listening systems to ensure we're retaining our employees from underrepresented communities. You can read
this blog post
that describes our approach in a bit more detail.
We have had required DEIB training every year since 2018; unconscious bias, race in the workplace and this year, we facilitated trainings on aggressions & microaggressions. We also facilitated trainings on implicit bias and its impacts in the workplace more broadly, as well as how implicit bias appears in recruiting practices and in performance management systems.
How do you support your team to grow and improve?
Guru encourages employees to enhance knowledge and skills, to network with other professionals, and to obtain new certifications. We recognize that for development purposes, employees may need to attend training seminars or workshops conducted off-site or join professional associations that will empower them to stay up to date on best practices in their respective fields and to learn new skills. We offer an individual personal development stipend to support our team members' growth. Every employee develops their long term career development plan, in partnership with their manager, and our professional development stipend is deployed in areas where one wants to lean in and grow in both a personal and professional manner.
Professional Allowance
Regular 1×1's
Personal Growth Plans
Mentorship Process
Perks and benefits
Perks & Benefits of Joining Our Team


Competitive salary
Employee Incentive Stock Option Plan
Paid Parental, Family & Medical Leave
Unlimited Vacation
401k
Professional Development Stipend
Wellness Stipend
Home Office Stipend
Tuition Reimbursement
Thrive After Five: in recognition of our long-tenured employees, Guru celebrates your five year anniversary with a $10,000 personal travel reimbursement
Remote perks
Generous medical benefits package
Guru-sponsored company & team events, no matter where you work
Further reading
Our core values can be found on our
About Us page
on our website.
You can read about how we leverage our core values during our interview process
in this blog post
. And you can read about how we think about creating a lasting & sustainable company culture
in this blog post
.
More great places to work: