In business

6 years

Funding model

Bootstrapped

Team size

20
FounderBlocks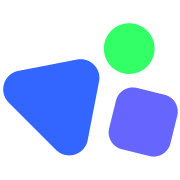 FounderBlocks is an accelerator program for digital business models. We get founders to market in record time with limited resources.
---
FounderBlocks profile
We're a people focused company and we mean it! With things like unconditional and continnuous 1:1s to change your workplace to fit you best we
shape the job to you
, rather than the other way around.
Unlimited paid vacation, company bikes and democratic ownership of the company are just some of the ways we try to make our all lifes better every day, so you don't have to "get money for enduring pain" like in a regular jub, but earn it while having fun and doing awesome stuff you love!
If you want to get to know us more, mail us with subject "People First Jobs - <your subject>" at
info@founderblocks.io
or tell us about yourselves via video if you want to start working with us
here
.
How do you maintain flexibility & balance for your team?
As a FounderBlocks team member you'll enjoy a fully flexible, remote work environment so you can do your best work wherever you're the most comfortable—and take the time to rest:


Whether you'd like to work from your home or an office/coworking space, we're here to support you.
Choose working hours that fit your life: Every team member gets to decide how many hours they'd like to work. For some that's 40 hours, for many it's less—but never more. Plus, we're currently working to establish 32 hours as the maximum hours instead of 40: That's a 4-day work week by default.
We actively encourage our team to take sick days when they need them—and those are paid days off that come on top of your regular vacation days.
Remote First
40 hours or less
Parental Leave
Company Retreats
Flexible Schedule
Office Allowance
Unlimited Vacation
Mandatory Minimum Vacation
How do you ensure autonomy and plan for the future?
All big company decisions, including hiring etc., are made by a council that consists of 5 team members who are representing diverse aspects of the company. We regularly hold whole-company meetings to discuss the broad direction that the council and the CEO are working towards, so that everyone can take part in how the company is shaped.


In short: Our team members govern the company—and they employ the CEO to reach their goals.
Deep Work
Shared Goal Setting
How does your company try to hire people from underrepresented groups and improve the diversity of your team?
Our hiring process is currently not fully structured, however details like name, country, and gender currently play practically no role. We are simply looking out for the best talent possible and ask for those details and the CV only after we've decided that a person is a great fit for our team.


We also ensure that there's no gender pay gap  - at FoundersBlock everyone gets the same salary (with a country factor, so everyone can get the same living standard). No exceptions.
How do you support your team to grow and improve?
We support our team members to improve and grow through:


Quarterly 1:1 meetings dedicated to your personal growth goals and plans. But we don't just use this space to talk about the employee but to collect input on how we as a company can change and improve to help our team succeed. 
Dedicated budgets for conferences as well as learning.
We actively encourage and make space for socializing with your team beyond the usual work routine.
Professional Allowance
Regular 1×1's
Personal Growth Plans
Perks and benefits
Unlimited PTO - with a minimum of 21 days so you can truly rest and recharge
Paid sick days on top of minimum vacation days — because being sick shouldn't eat away at your vacation day budget
1-4 paid workation events/year
Conference budgets available for everyone
Company bike possible
Urban Sports Club / Gym Membership available
In Germany: health and retirement insurance. For international team members, we provide additional payments to cover the same
Office/coworking budget available for everyone
Further reading
Everyone can put great marketing copy on their careers page, but we want you to know how our team describes what it's like to work at FounderBlocks. Check out this unbiased analysis of our culture and values, collected via surveys of all team members (and compare it to your previous employers, unicorns, or multinational corporations.)
Here's the full analysis.
(Note that when we did the analysis, FounderBlocks was called ViperDev; the company is the same 😊 .)
More great places to work: