In business

10 years

Funding model

Bootstrapped and VC funded

Team size

63
EveryoneSocial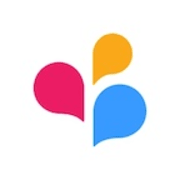 EveryoneSocial helps turn employees into social media influencers. We're the leader in our space and are fortunate to count the world's most successful companies as clients, including Amazon, Apple, Facebook, Unity, Qualtrics, and T-Mobile to name a few.
---
EveryoneSocial profile
The world's leading companies use EveryoneSocial to empower their people to share important news and engaging content to their social networks. Our employee advocacy and influencer platform enables your team to easily create and share marketing, sales, and recruiting content.
How do you maintain flexibility & balance for your team?
EveryoneSocial is a remote-first company. We span across 5 time zones in the US. You will find that we don't dictate the hours an employee should work allowing them to get the work done when they are able. EveryoneSocial has an environment where you have autonomy and are not micromanaged. Don't be shocked if you occasionally see an employee's child making an appearance in our meetings. 
Remote First
Parental Leave
Company Retreats
Flexible Schedule
Office Allowance
Unlimited Vacation
Mandatory Minimum Vacation
How do you ensure autonomy and plan for the future?
EveryoneSocial has an environment where you have autonomy and are not micromanaged. We treat our employees like adults and hire individuals who have pride in their work.  Going in to 2022, we have clear goals we are trying to reach and work with each team's leadership to ensure their team is aligned.
Deep Work
Long-Term Planning
How does your company try to hire people from underrepresented groups and improve the diversity of your team?
We are a growing company, with a growing infrastructure. One area that is constantly being refined is our diversity initiatives. As we embark on 2022, we will focus on ways for us to increase our reach with regard to diversity, by looking at organizations we can sponsor, to adjusting our recruiting efforts to target gender and BIPOC diversity. We are not where we want to be, but we have leadership's support to get there!
How do you support your team to grow and improve?
We just implemented 15Five, a performance management tool. This platform will help managers to conduct better and more thorough 1:1s. It will ensure that our employees' voices are heard and concerns are addressed.  We also have LinkedIn Learning for all employees. In 2022, we will work with leadership to make sure areas for training are assessed and provided to employees.
Regular 1×1's
Personal Growth Plans
Perks and benefits
EveryoneSocial has an open PTO policy, which means we don't track time and employees do not accrue time. After communicating with their manager, employees can take time off as needed. We also provide 100% paid premiums for medical, dental and vision plans to all of our employees and their dependents. 
Further reading
More great places to work: