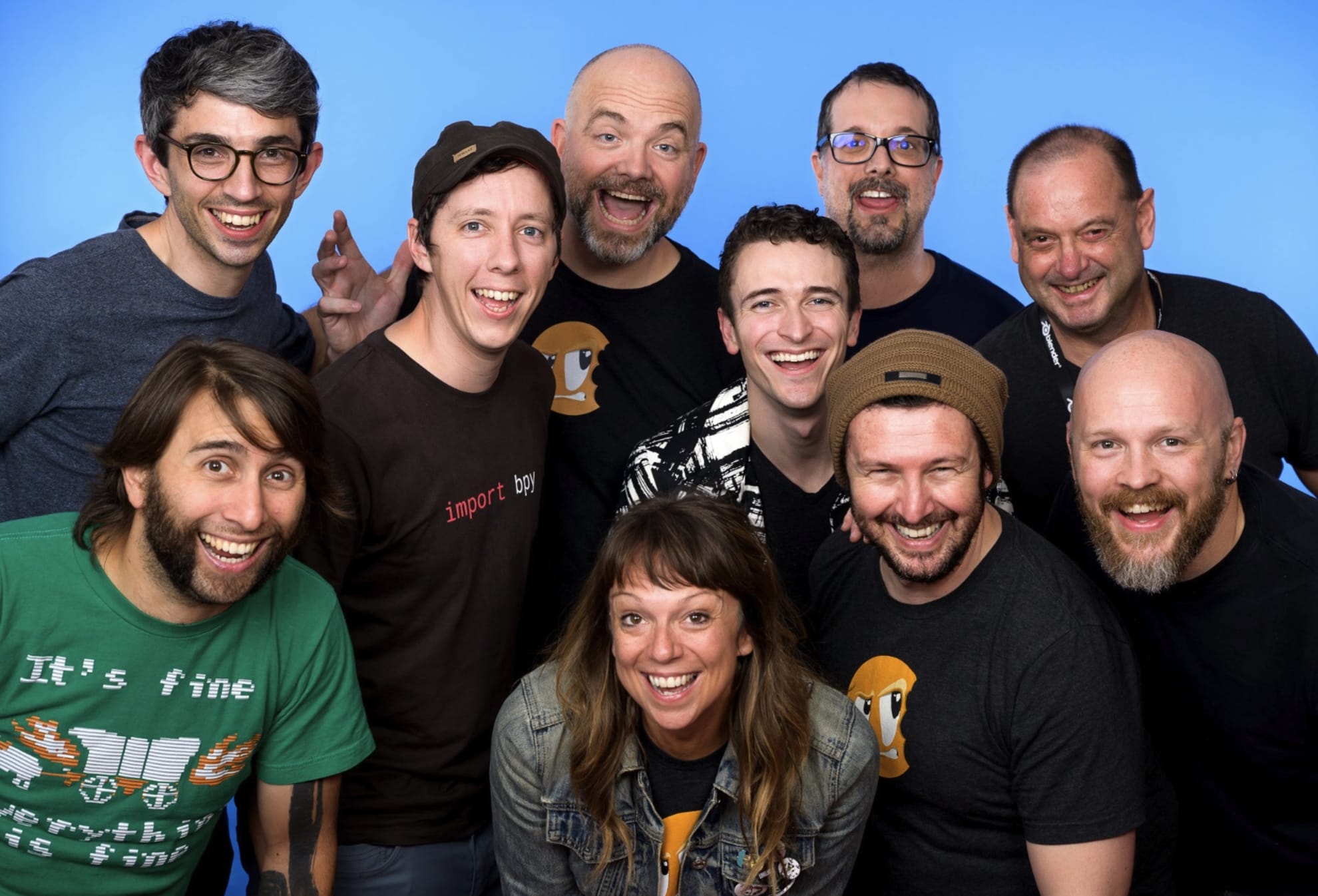 In business

15 years

Funding model

Bootstrapped

Team size

22
Autotroph, Inc.
Autotroph is committed to fostering and uplifting artists and creators in the Blender community. By creating high quality educational content and the largest marketplace of Blender tools and assets, Autotroph provides opportunities to Blender users at all stages.
---
Autotroph, Inc. profile
We are Autotroph! We create 3D animation training, build a global marketplace for creators, and consult with large institutions looking to incorporate Blender into their pipelines. 
How do you maintain flexibility & balance for your team?
Our first priority with every new hire, and thus the full team, is to encourage a strong sense of autonomy. The autonomy to work when and where you need is paramount. You should do work around your personal schedule rather than force your personal schedule around work. Need to run some errands, go for a doctor's visit, or pick up the kids? Just do it.

The best work happens when you have the opportunity and mind-space to focus and we believe broad autonomy is the best way to do this. 
Remote First
40 hours or less
Parental Leave
Company Retreats
Flexible Schedule
Office Allowance
Mandatory Minimum Vacation
How do you ensure autonomy and plan for the future?
Our team works with Basecamp as our key planning and project management system. This allows us to focus on asynchronous work, keeping the teams up to date with plans, projects, and challenges. 

From time to time we will host project or team meetings but these are few and far between and typically are for laying out roadmaps of known projects, keeping them very focused. 

Being a small team, most day-to-day decisions are up to individual team members, having the autonomy to make the call and the support from the team to mess up. Larger decisions are made collectively and by team leads.
Async Communication
Deep Work
Shared Goal Setting
How does your company try to hire people from underrepresented groups and improve the diversity of your team?
Our main focus on DEI&B is making a conscious effort to hire from equally diverse places. If we always hire from the same source then we'll tend to hire people that come from the same group. 

As of now, we're still predominantly white men from the mid-western United States yet this is slowly changing. 

We have a lot more work to do here, but we're making a concerted effort and have diversified the makeup of our team significantly in the past two years.
How do you support your team to grow and improve?
There are two ways we enable personal growth. The first is we provide an ample expense account for each employee that can be used for continued education, home office improvements and supplies, etc. 

The second, more comprehensive method is through quarterly chats with the leadership team. These are less about performance reviews and more focused on candid discussions for what is and is not working, including the invitation to critique leadership or raise concerns. We find it's a great way to build stronger, more personal relationships with a 100% remote team. 
Professional Allowance
Regular 1×1's
Perks and benefits
We operate on a 32-hour, four day work week and have for the past six years. In addition we provide 12 days of PTO, 95% employer paid insurance premium for health, dental, and vision, and a profit-sharing bonus plan. 

U.S. based employees are offered a 401k match up to 4% and a 529 education savings account for children. 
Further reading
Our full company handbook can be found
here
.
More great places to work: