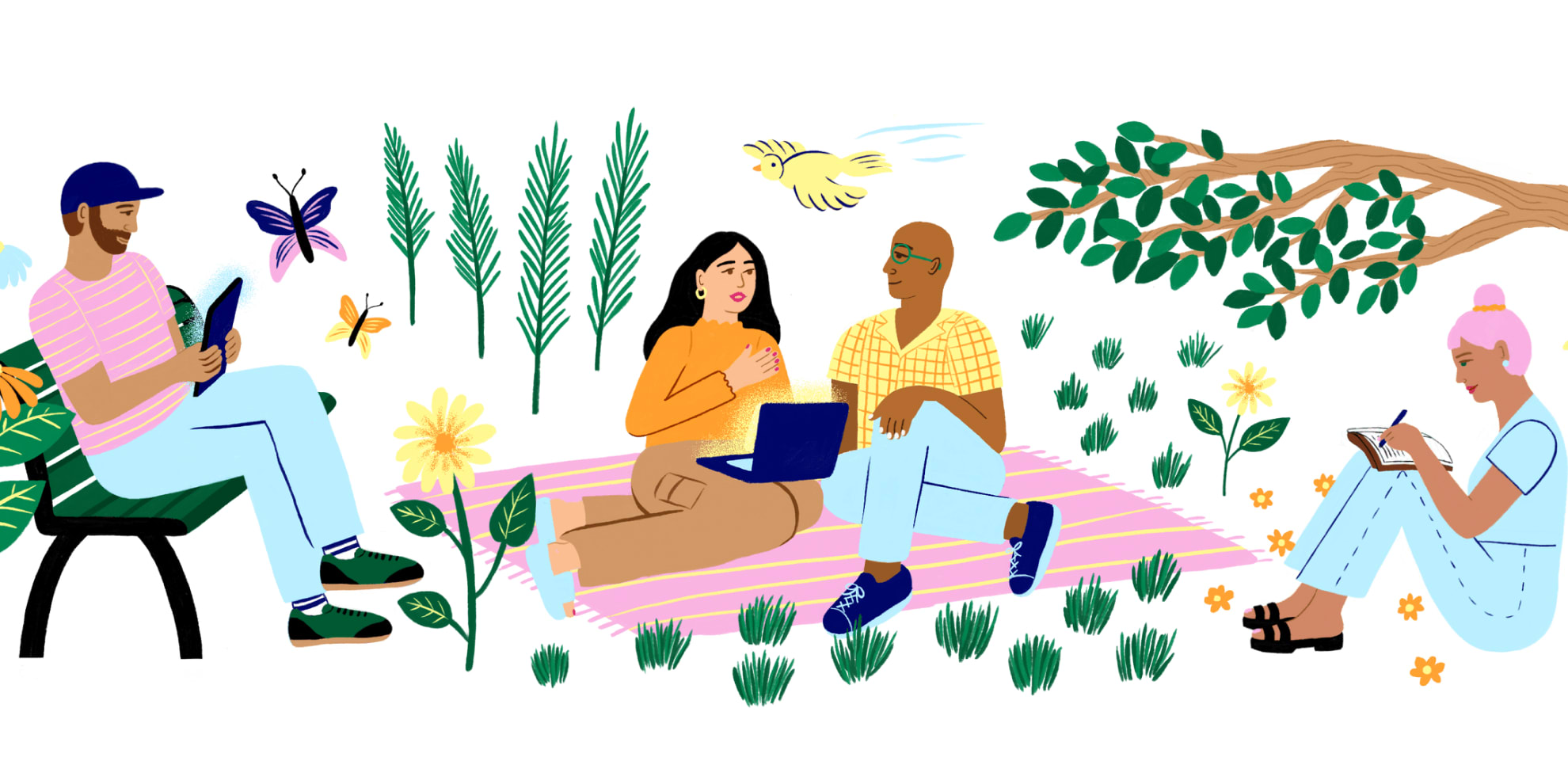 In business

4 years

Funding model

Bootstrapped

Team size

11
Campfire Labs
Our team creates story-driven content marketing that helps companies build brand awareness, connect with customers, and create demand for their products and services.
---
Campfire Labs profile
Campfire Labs
was originally founded as a team of writers and journalists. We believe in the power of storytelling to captivate audiences and generate meaningful results. Combining journalistic integrity with project management and marketing best practices, we take work off our clients' plates and make it easy to create compelling stories that drive positive business outcomes. 
We're committed to pushing the boundaries of what it means to be a successful business. We give 50% of profits to climate action and are committed to building a workplace that puts people before profits. To date, the work we do for clients has helped us give over $500,000 to organizations like
Climate Changemakers
,
Climate Nexus
,
WE ACT for Environmental Justice
, and others.
How do you maintain flexibility & balance for your team?
We are committed to building a radically kind, people-first company — and providing space for a healthy work-life balance is key to that. 
In 2021 we adopted a 32-hour week to give people more time to recharge away from work. Our team members have the flexibility to choose which days they'd like to work (most folks choose Monday through Thursday). If Friday is worked, we observe "Quiet Fridays" with no meetings or Slack communication.
We also believe that you do your best work when you have ownership over when and where you get it done. That's why we're a fully remote team and also encourage our team members to work the hours that best suit their lives (based on time zone, family commitments, etc.) and communicate with their manager if they need additional flexibility or accommodations with client deadlines.
Remote First
40 hours or less
Parental Leave
Flexible Schedule
Office Allowance
How do you ensure autonomy and plan for the future?
While there is a "leadership" team, it's not often that this group makes decisions without openly consulting everyone for feedback. For example, when creating our company values in 2021, an initial draft was written by the leads, then shared with the full team for feedback and edits before it was finalized.
Our leadership team makes high-level decisions regarding financial planning, hiring, and business direction, but none of these decisions are finalized without input from everyone else, especially if they represent a significant change to how we work with clients or present ourselves to the world.
How does your company try to hire people from underrepresented groups and improve the diversity of your team?
We know that building a truly diverse, equitable workplace is an ongoing journey, and we're constantly working on how we can improve: For example, ensuring there are no profile photos, links to social media handles, or other potentially biasing information in our hiring tools. We also actively collect our applicants' pronouns and, if someone is hired, place that information in all of our tools (e.g. our HRIS, Slack, ClickUp) and website so both clients and team members are immediately aware how to address someone.
Some activities we've discussed for the future involve collecting pronouns for clients, team training/certifications, and additional anti-biasing efforts within our ATS. We are also doing a lot as individuals currently, but recognize we could be doing more as a unit to make a bigger impact.
How do you support your team to grow and improve?
We want Campfire Labs to be a place where every team member has the opportunity to grow personally and professionally. 

In 2022, we implemented a "career map" with five levels that is designed to guide team members within each department through their professional development. Each level corresponds to a set of global behaviors, values, and competencies, as well as a global salary (i.e. every person at level 3 makes $80,000 USD, regardless of department or role). Team leads track each report's advancement through the career map and recommend reports for promotion once they've demonstrated their ability to perform at the current level sustainably.
We also have a $1,000 per year professional development budget which can be used at each person's discretion. Whether it's on conferences, books, courses, tools, etc. — you get to spend your development budget on anything that will help you work better.
Professional Allowance
Regular 1×1's
Personal Growth Plans
Perks and benefits
Here is an overview of the perks we offer to our team:
a 32-hour workweek
16 days of PTO per year
unlimited sick/personal time off
extended paid leave for various situations
US and Canadian team members are eligible to enroll in 401(k) or RRSP
$1,000 yearly stipend, which can be used on professional development, office equipment, and/or health and wellness
Further reading
More great places to work: