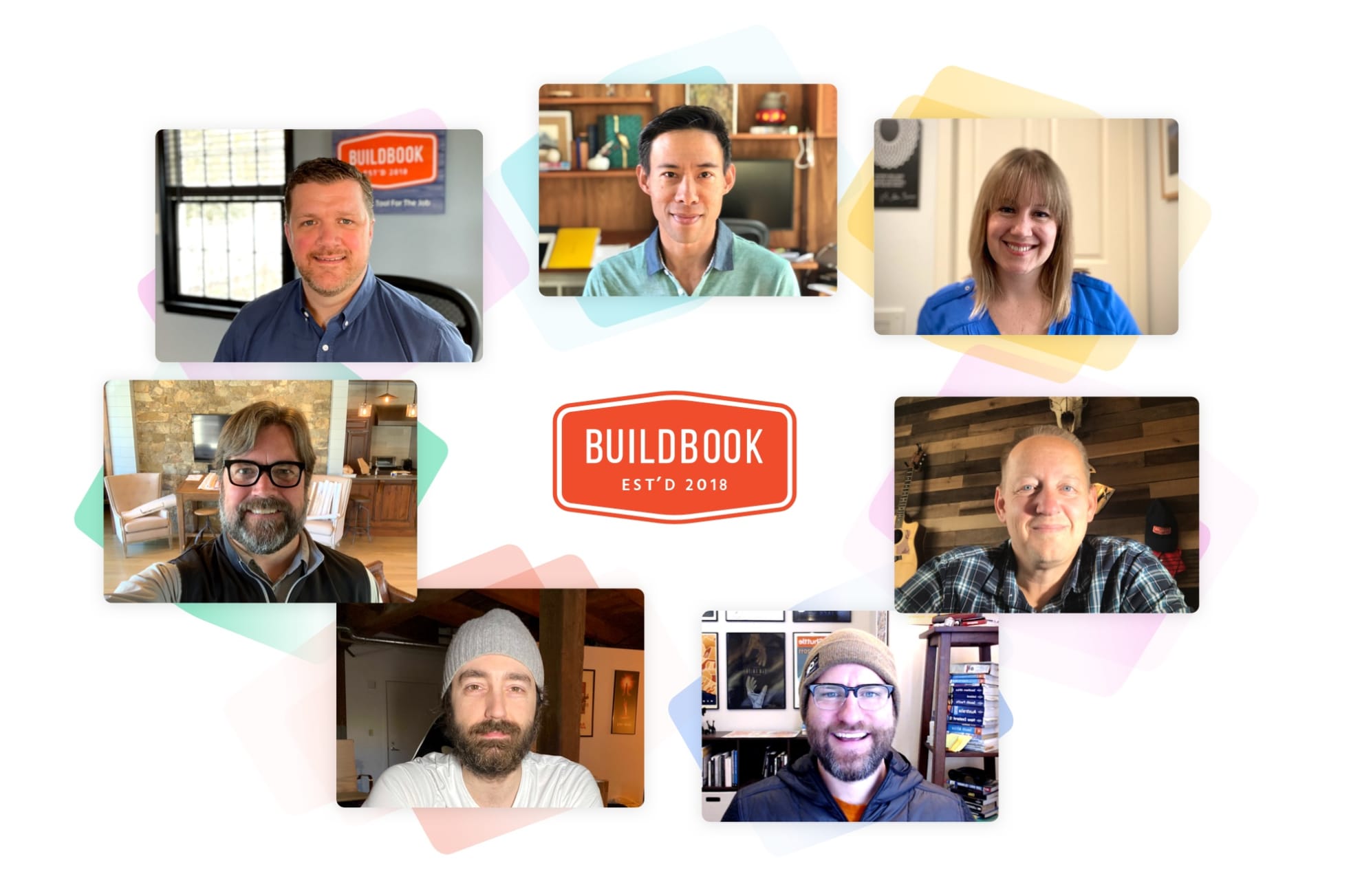 In business

5 years

Funding model

VC Funding

Team size

7
BuildBook
Simple, powerful construction management software that helps teams run better projects, deliver a top-notch client experience, and increase their bottom line.
---
BuildBook profile
Home remodeling and construction projects are often a stressful and painful experience – but it doesn't have to be that way.
BuildBook
is on a mission to eliminate that stress and bring joy back to home improvement – for everyone involved – by being the best construction management platform for home remodelers and builders.
How do you maintain flexibility & balance for your team?
We've been fully remote from day one, which means we are outcome oriented, and we trust everyone to make their own commitments and deliver work on their own schedule – however they see fit. The leadership team leads by example – practicing calm communication and planning, taking time for self-care, and encouraging everyone to do the same.   
Remote First
Parental Leave
Company Retreats
Flexible Schedule
Office Allowance
Unlimited Vacation
Mandatory Minimum Vacation
How do you ensure autonomy and plan for the future?
The leadership team sets high-level goals, and everyone in the company is encouraged to pitch ideas on how to achieve those goals based on their own conversations with customers and their knowledge of the problems we are seeking to solve. We strive to have a very collaborative process – but one that also promotes autonomy and ownership by everyone on the team. 
Async Communication
Deep Work
How does your company try to hire people from underrepresented groups and improve the diversity of your team?
BuildBook is an equal opportunity employer and we value diversity. We believe that it takes a whole village to build something great, and we are using job boards and sourcing methods to attract diverse talent from underrepresented groups. This is one of the big reasons we are here on People-First Jobs – and if you feel the same, we have a lot in common!
How do you support your team to grow and improve?
Everyone has a manager that they have weekly 1:1 meetings with to establish goals, discuss progress, and ensure that they have the tools they need to stay motivated to improve and grow. Managers also provide support in discussing any employee concerns, conflicts, or needs.
Regular 1×1's
Personal Growth Plans
Perks and benefits
A generous benefits program that supports the whole you with medical, dental, vision, life, disability, and 401(k)
Paid holidays and flexible, take-it-as-you-need-it paid time off 
Equity options
Monthly tech reimbursements
A culture built on innovation that values big ideas, no matter where they come from
More great places to work: