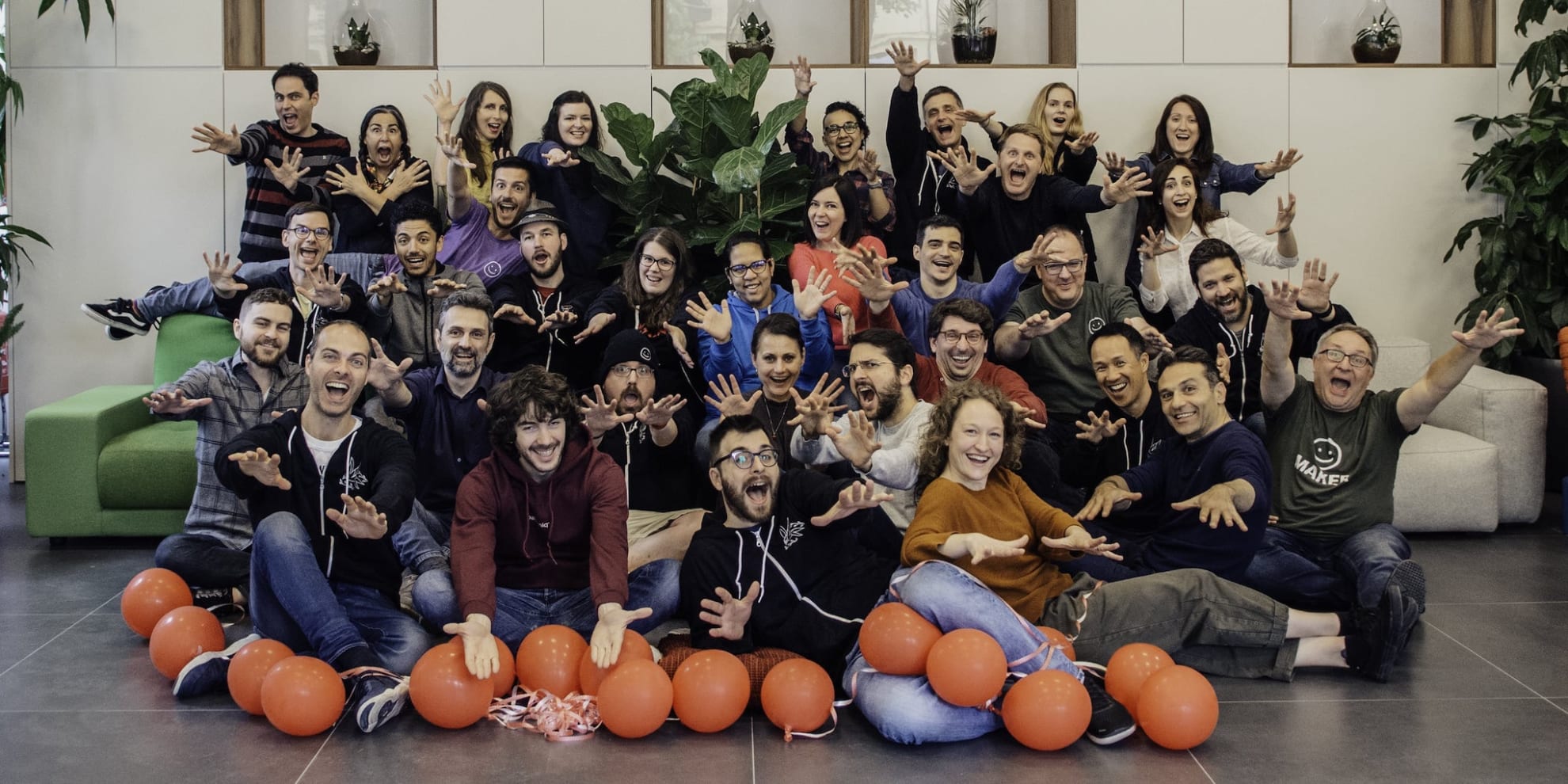 In business

15 years

Funding model

Bootstrapped

Team size

33
Balsamiq
Balsamiq is the maker of the industry-leading rapid wireframing software that combines the simplicity of paper sketching with the power of a digital tool so that teams can focus on what's important.
---
Balsamiq profile
How do you maintain flexibility & balance for your team?
We're optimized for working from home. We ask everyone to be online most days during the Balsamiq Golden Hour (8am-9am PST, 5pm-6pm CET). After that, exact working hours are based on a mixture of personal work style and the needs of the job. However, we actively discourage working more than 40 hours (including 10 hours for exercise and professional development). We support a healthy separation and balance between work and personal lives. While we do utilize synchronous communication, we rely heavily on asynchronous communication. No one is expected to immediately respond to any work requests.
Remote First
Parental Leave
Company Retreats
Flexible Schedule
Mandatory Minimum Vacation
How do you ensure autonomy and plan for the future?
As a flattish company, we work on having clearly defined roles and flexible, but codified decision-making and planning processes. We hope this basic structure maximizes creativity and collaboration and allows for distributed planning, while minimizing confusion, nebulous decision-making, and unwritten rules. We also are constantly working on improving our self management, project management, and communication skills to make sure teams and individuals have autonomy, while still coordinating their work with others.
How does your company try to hire people from underrepresented groups and improve the diversity of your team?
We want Balsamiq to be a place where all are welcome and supported. In our hiring we focus on reducing our unconscious bias, for example having consistent interview questions for all candidates. Our hiring decisions are based on a wide variety of factors such as application content and quality of sample projects (not simply based on job history and interviews, which favor certain candidates over others). We work to make sure our policies are inclusive and thoughtfully apply to all employees. We also spend an unusual amount of time listening to one another and examining our own mental models and assumptions. We hope these and other efforts help build an emotionally safe working environment where everyone feels able to bring their whole self, no matter their religious or personal beliefs, health struggles, economic or cultural background, gender, sexual identity, or ethnicity.
How do you support your team to grow and improve?
Balsamiq is a learning organization. We believe our team is our main asset. We encourage everyone to take 5 hours a week dedicated to professional development, offer a generous PD budget for books, conferences, or other learning costs, and have a variety of ways to learn from one another company-wide. Although we don't have a very traditional career ladder to climb, we're working at improving our coaching and mentorship practices to help all employees define and work towards their career goals.
Professional Allowance
Regular 1×1's
Perks and benefits
Competitive localized salaries and benefits
Profit-sharing bonuses
Minimum vacation of at least 20 days a year plus localized holidays
Professional development allowance
Co-working space allowance
Get-togethers with colleagues allowance
Home office equipment and Internet reimbursements

US employee benefits include 100% medical, dental and vision for employee and family, 401 (k), and life and disability insurance.
Further reading
More great places to work: