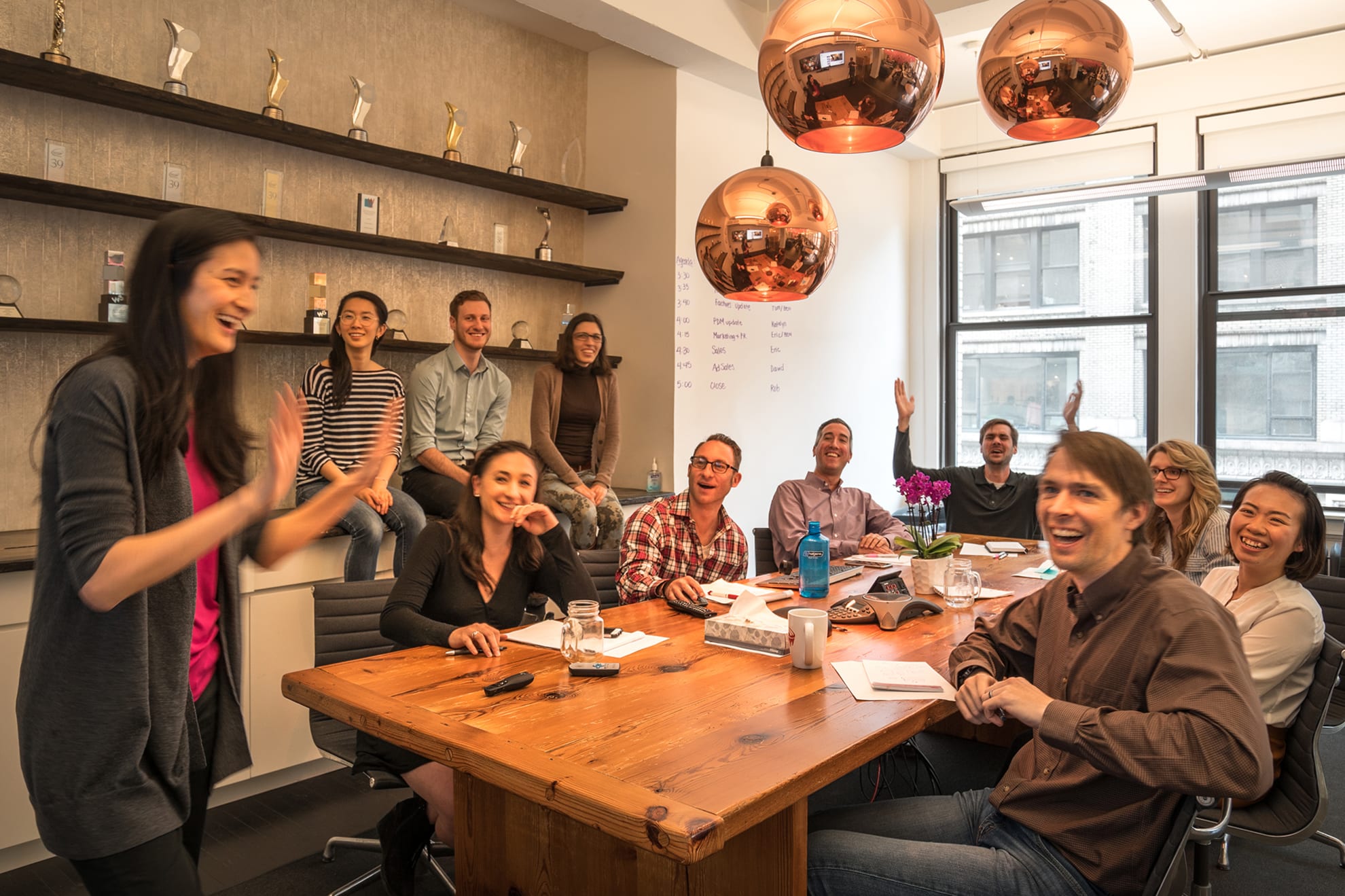 In business

22 years

Funding model

Privately-held

Team size

100
Arkadium

We're the creators behind the world's most-played games. From the Solitaire that came on your Windows machine, to hundreds of other games you've come to know and love - you can find our games on Arkadium.com, iOS, Android, and lots of other big sites worldwide.
Open positions:
---
Arkadium profile
How do you maintain flexibility & balance for your team?
One of our three core values is living a full life! We want you to be your true self and bring your passion in all that you do. At Arkadium, we encourage a healthy work-life balance by owning our schedules and making sure we have the time time (and energy) to take care of ourselves and our families. 
Remote Friendly
Parental Leave
How do you ensure autonomy and plan for the future?
We support a culture of transparency and have various company meetings to provide updates on how the business is doing. The leadership team announces overarching goals at our quarterly kick-off meetings. We reflect on last quarter's goals and announce the new quarter's goals. The department heads will then plan within their departments how to achieve these goals. Everyone is made aware of how they can help and how their objectives each quarter will align with the company's. 
Deep Work
Long-Term Planning
Shared Goal Setting
How does your company try to hire people from underrepresented groups and improve the diversity of your team?
We believe in fair and inclusive candidate sourcing and selection. Our interview process is designed to limit bias using objective scorecards and training all members of the hiring team. We search for a diverse pool of candidates for all open roles. We also anchor salaries to market-based pay in order to avoid pay inequality. 
How do you support your team to grow and improve?
Managers are trained to have effective and meaningful weekly, monthly, and quarterly check-ins. Every quarterly performance assessment is triple-reviewed to guarantee fairness and objectivity. Performance assessments then lead to discussions about how the employee is tracking against the scorecard for their role. Personal and professional development is regularly discussed.

We also set aside a "personal development budget" that allows employees to take ownership of their own development and also supports their passions outside of their immediate work.
Professional Allowance
Regular 1×1's
Personal Growth Plans
Perks and benefits
PTO days; volunteer days; affordable medical, dental and vision benefits; a company-funded HRA; 401(k) through Empower; paid paternal leave; personal development budget; conference budget
Further reading
More great places to work: