In business

17 years

Funding model

Bootstrapped

Team size

105
Toggl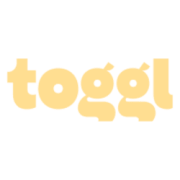 We build work tools to elevate productivity and eliminate stress.
Open positions:
---
Toggl profile

Toggl is the shared brand for Track, Plan, and Hire. Three different products. Three related, but independent companies. All three companies share the same mission—to eliminate stress from the workplace.

Trust and respect are values mutually shared across all three companies. But each of Toggl's companies nurtures its own culture, processes, and values.

Working at Toggl means dedicating your time to one Toggl product and company and becoming part of its unique microcosm, one that prospers inside Toggl.
How do you maintain flexibility & balance for your team?
We have been a fully remote company since 2014 and have worked in a Results-Only-Work-Environment (ROWE) for the past couple of years. That gives our people control over their time and the freedom to work when and where it suits them best. Additionally, we run health challenges and educate our people about stress management and burnout prevention.
Remote First
40 hours or less
Parental Leave
Flexible Schedule
Office Allowance
How do you ensure autonomy and plan for the future?
We have a set of core values (selected by our employees) which we live and work by. Ownership and Freedom are two of them. We encourage these values in all our employees. Our vision and planning are very transparent, and all teams define and decide on their goals in a team effort. Since the CEO shares the annual company goals in a talk, all teams are aware of these goals they can align to accordingly.
Deep Work
Long-Term Planning
Shared Goal Setting
How does your company try to hire people from underrepresented groups and improve the diversity of your team?
For hire, we use our tool, Toggl Hire, to remove as many unconscious biases as possible. No CV, photo, age, or gender information is required in our hiring tests as this tool focuses purely on skills and knowledge. As a result, we employ people from more than 40 countries around the globe. We also have a People and Culture Manager focusing on DEI. Still, we need to encourage more women to apply at Toggl.
How do you support your team to grow and improve?
We have a monthly Leadership Lab where we discuss and teach a diverse range of topics connected to leadership for all team leads. The Leadership Lab includes a quarterly book club where we read books around leadership. Company-wide 1:1s are celebrated bi-weekly/monthly in all teams, and we have a relatively generous professional development budget at free disposal for each employee. People Ops has 'temperature checks' (personal chats) with each employee to know how they are doing.
Professional Allowance
Regular 1×1's
Personal Growth Plans
Perks and benefits
Part of our benefits package is:
4-6 weeks paid Sabbatical (depending on the tenure of the employee)
a health (physical and mental) budget of 2,000€ per year
company development budget of 4,000€ per year
in-person meetups (company-wide and team meetups) > depending on the status of Covid
Home office starting budget: 2,000€
250€ per month for a coworking place
Laptop, purchase value up to 2,500€ 
and many other benefits.
Further reading
More great places to work: