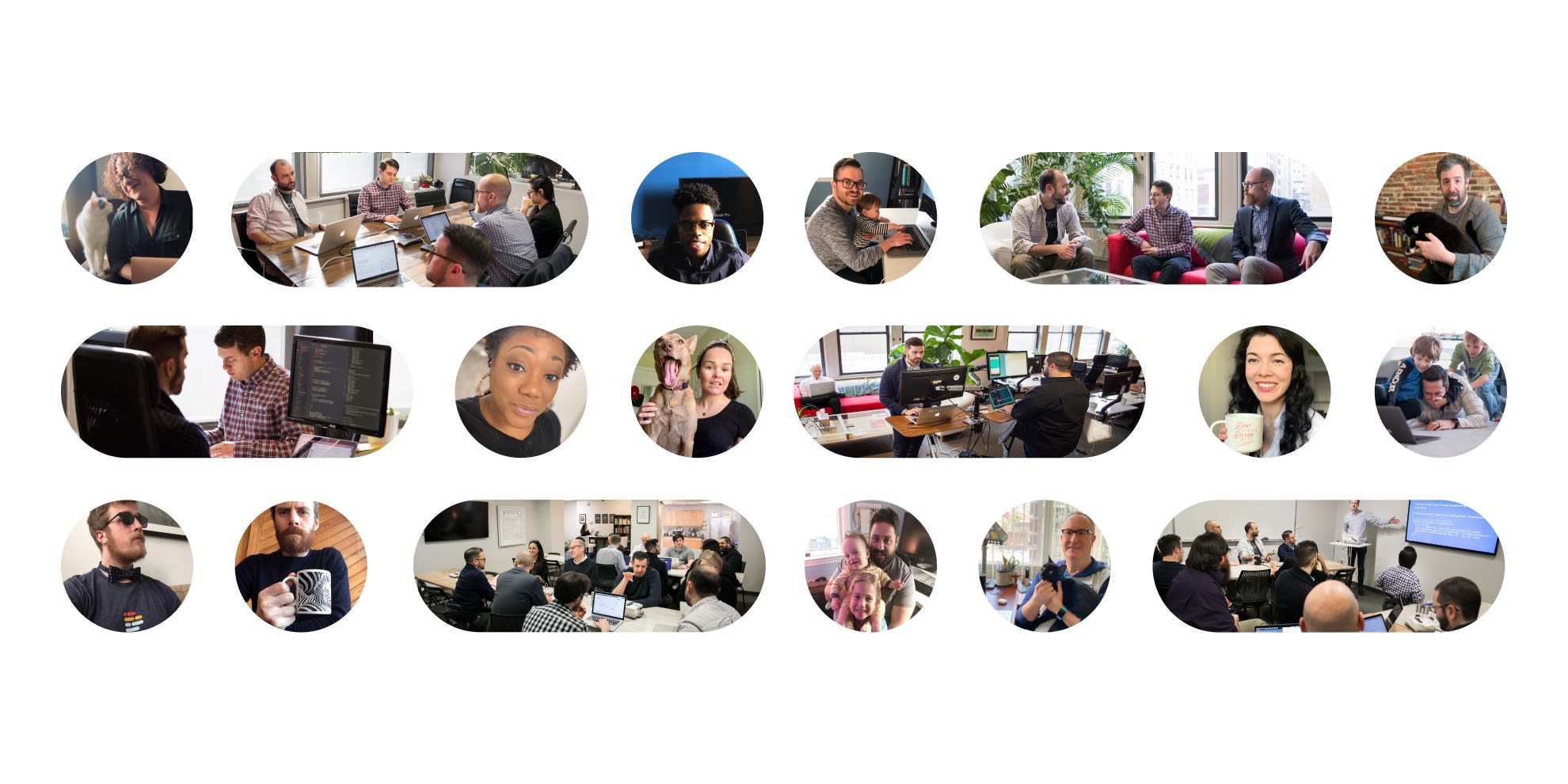 In business

10 years

Funding model

Bootstrapped

Team size

32
Promptworks
Ingenious software, built to last.
---
Promptworks profile
How do you maintain flexibility & balance for your team?
Like many businesses, we are currently functioning as a fully remote organization and are encouraging our team to really embrace work-life balance with a more flexible working schedule and improved leave benefits. We're promoting increased communication, empathy, and a supportive environment during this unusual time. We have comprehensive PTO policies which we encourage our team to take advantage of. We've recently approved programs to support short term sabbaticals and part-time work schedules to meet and support the changing needs of our team members.
Remote Friendly
Flexible Schedule
How do you ensure autonomy and plan for the future?
We want our team to love working at Promptworks. We do our best to create a culture of respect, engagement, and teamwork. Our culture is learning-driven. We invest a lot of time sharing knowledge formally and informally, collaborating on work products, and meeting to determine the course of the company through open initiatives and working groups.


A group of tech leads meet regularly to chart our technological course and correct any systematic weaknesses in our process. Advisors help mentor and coach their peers. The DEI committee proposes changes to make our workplace more diverse, equitable, and inclusive. Employees have incredible opportunities to provide feedback, suggest new things to try, and take leadership. We trust the people we've hired, so employees have a lot of autonomy in their work.
Async Communication
Shared Goal Setting
How does your company try to hire people from underrepresented groups and improve the diversity of your team?
There's nothing here—yet! Our team at Wildbit is working with this company to add a response to this question. 
How do you support your team to grow and improve?
We believe that systems and cultures that encourage regular discussion and communication have long-term positive impacts for team members, managers, and organizations. We practice both continuous performance management and semiannual performance reviews. Our culture is knowledge driven and we support professional development opportunities with a yearly $2,000 benefit, regular immersion into subject matter expertise driven by our employee knowledge base through monthly Lighting Talks and weekly Talk Tuesday presentations, and an advisors program that promotes mentorship and investment time to promote continuous learning.
Perks and benefits
Competitive salaries with bonus and profit sharing
401(k) plan with company match
100% company-paid medical, dental, and vision insurance
60% insurance coverage for spouses and dependents
Employer paid short-term and long-term disability insurance
Schedule flexibility and monthly work-from-home days
Flexible spending account for child and health care
Commuter benefits & easy access to public transit
Lunch provided twice a week
On-site gym and intra-office recreational activities
Yearly professional development allocation
Bike-friendly office (shower and indoor bike parking)
More great places to work: