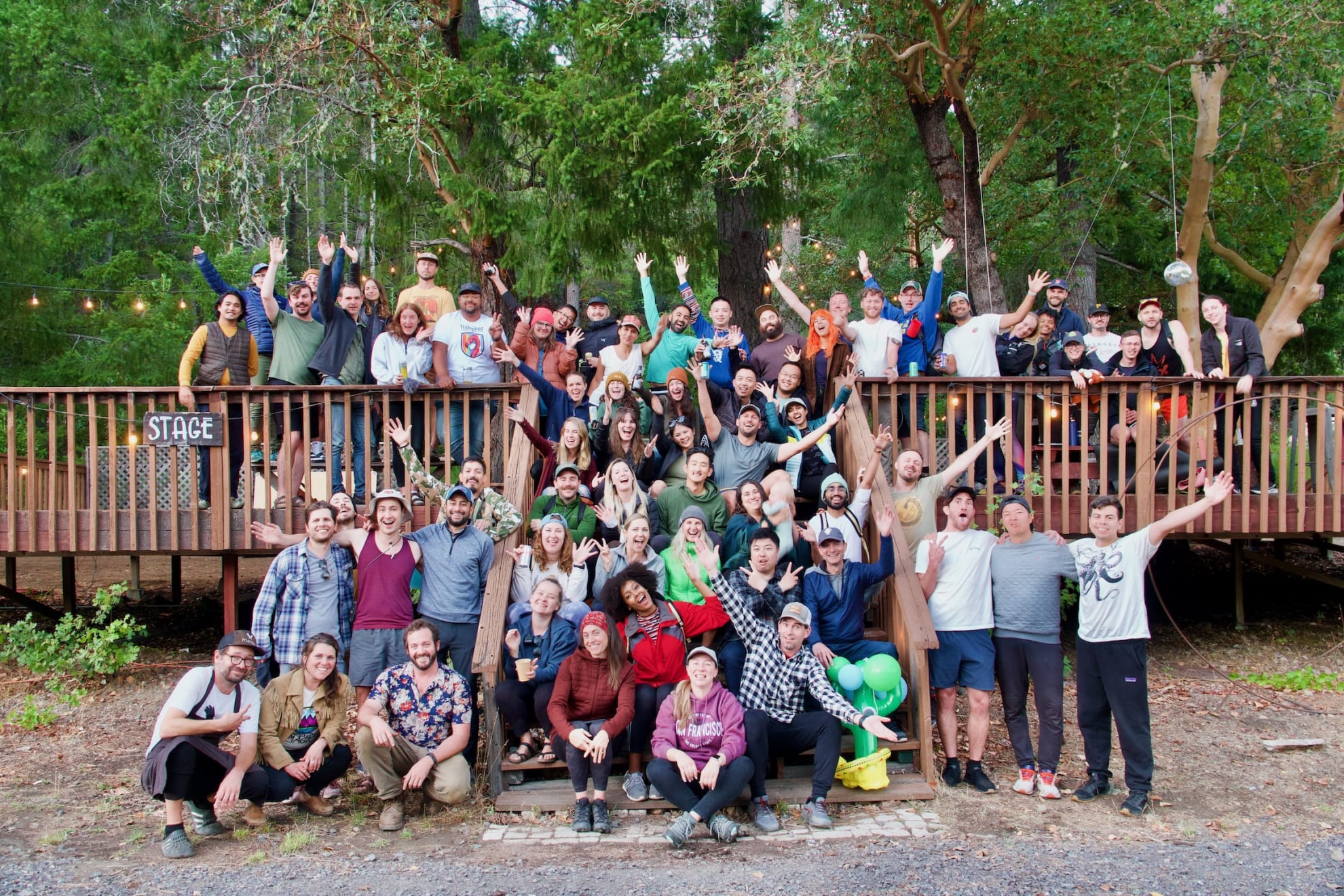 In business

10 years

Funding model

VC

Team size

60
Hipcamp

Find yourself outside. Discover and book tent camping, RV parks, cabins, treehouses, and glamping.
---
Hipcamp profile
Hipcamp unlocks access to private land, creating new places for people to get outside and go camping, glamping, or RV'ing. We believe that spending time in nature is essential to a happy and healthy human life, and we are deeply passionate about our mission to get more people outside. We are proud of the impact Hipcamp creates by making nature more accessible, providing income to support the protection of private land, and creating community across the urban rural divide.
How do you maintain flexibility & balance for your team?
We focus on results, not hours. We believe that clearly defined goals combined with great people, empowerment, and autonomy create the best results. We offer unlimited vacation days, a monthly wellness stipend and Hipcash so you can get outdoors, increase creativity, and lower stress.
Remote First
Company Retreats
Unlimited Vacation
How do you ensure autonomy and plan for the future?
At Hipcamp, we keep autonomy at the core of our company. And we know that every individual is a key component of our world-class team. There are ample opportunities to express ideas, insights, plans and suggestions. Whether these ideas are shared in team meetings, 1:1 meetings or on our #seeds slack channel.
How does your company try to hire people from underrepresented groups and improve the diversity of your team?
Hipcamp is an equal opportunity employer and values diversity at our company. In fact, we are confident that the most inclusive and diverse teams accomplish the most extraordinary results. We utilize various job boards and sourcing methods to attract diverse talent from underrepresented groups. Our hiring managers have diversity plans that they create (and fulfill) and we aim to include diverse representation on our interview panels to remove unconscious bias.
How do you support your team to grow and improve?
Every Hipcamper has a Trailguide (head manager) that they have weekly 1:1 meetings with and establish goals and objectives early on to ensure our team is staying motivated to improve and grow. The Trailguide also provides support when wanting to discuss any concerns, needs, or insights. We create success plans with clear objectives and cover this during 1:1 meetings as well as during semi-annual performance and peer reviews.
Regular 1×1's
Personal Growth Plans
Perks and benefits
Full health insurance 
Stock options
Fully Remote
Unlimited vacation days
$1k in Hipcash
Further reading
More great places to work: